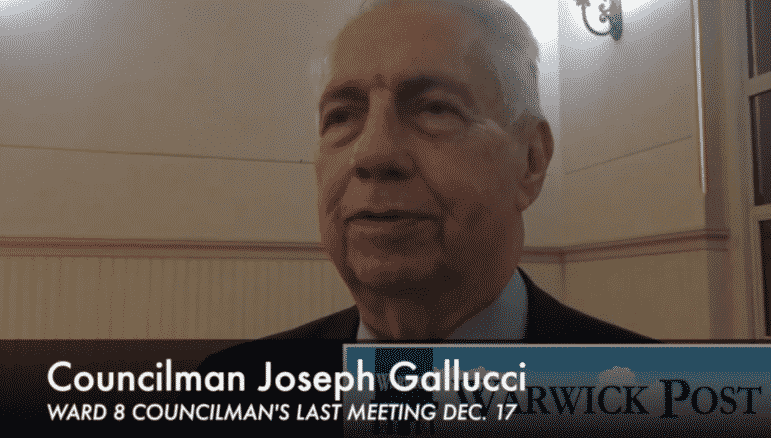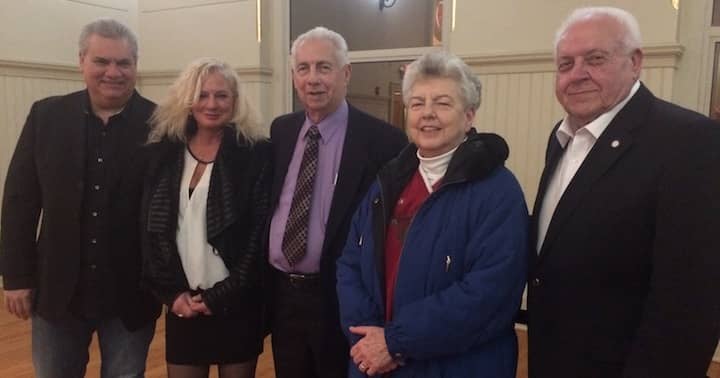 WARWICK, RI —Ward 8 Councilman Joseph Gallucci spent his last City Council meeting with a light agenda, a lot of fond wishes and three citations honoring his decades of service to the City of Warwick, including 17 years as a City Councilor.
Rep. Camille Vella-Wilkinson, D-Dist. 21 read and presented a citation from Gov. Gina R. Raimondo honoring Gallucci for his service.
"Whether or not you hold a title, you'll always be a man of influence, and a leader of the community," Vella-Wilkinson said.
Dist. 22 Rep. Joseph Solomon Jr. presented a proclamation from the RI House of Representatives to Gallucci, telling him, "You've been a friend to so many people."
"Joe, you have truly mentored me," said Councilman Edgar Ladouceur, telling his fellow City Councilors and the audience about his advice to knock on every door to win an election.
"You've played a role in an unbelievable amount of elected city officials, not just in the city but in the state, because of your willingness to lead, your willingness to help. You never once ever said to me, 'This is how you do it. It was always a suggestion. It always came from the heart. And it came from the experience and the history that you mastered over the years. So saying that respect is bounding for you, I'm sure, is an understatement from me and from everyone else," Ladoceur said.