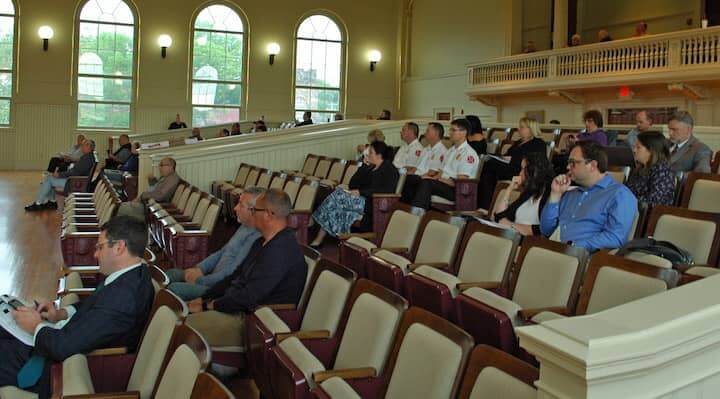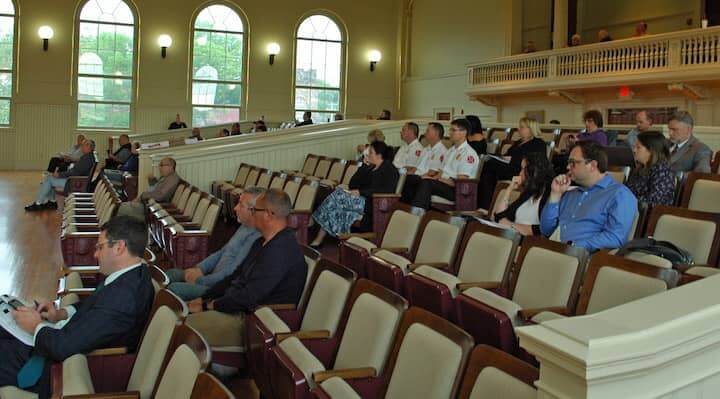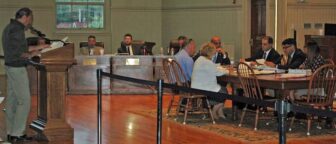 WARWICK, R.I. — Budget watchdog Rob Cote pointed out the DPW is violating City ordinance by failing to break out its salary, overtime, vacation pay and holiday pay into separate line items during a second night of budget hearings Wednesday night.
"None of it is broken out," Cote said during public comment on the DPW budget review, pointing out that that City Council's ordinance, drafted by him and submitted by then Councilman Steve Merolla, now Council President, in 2017 and ratified May 1 of that year, requires the break-down of separate compensation methods into line items. It also requires a projection of those compensation line items for the next year.
"And that's not done," Cote said.
In the budget, on page 58, compensation for the DPW Administration is broken into two line items, salary and sick time and other leave, with only the salary showing a figure, $218,193. Cote noted the second of those two should be itemized.
Similarly, under the DPW Highway budget is only $3,317,199 for salaries, with no figure for sick time and other leave. Also, for the DPW recycling and sanitation department, only has its overtime and salary line items spelled out, at $1,278,935 and $140,000, respectively.
DPW's Automotive salaries, overtime and snow overtime, at $785,940, $35,000 and $16,000 respectively, also do not have values for sick time and other leave, in a single line item. The pattern is followed in the Building Maintenance, Engineering and Recycling Compost divisions.
"Your point's well-taken," said Solomon's Chief of Staff Bill DePasquale, also City Planning Director.
DePasquale pledged to break down that information into line items for Cote the next day, Thursday.
"I don't really care about those numbers. I care that you're in accordance with your own codes," Cote said during a break in the hearing.
Cote, whose successful advocacy to establish separate line items for overtime, vacation pay and holiday pay for city employees uncovered the un-ratified 2013 agreement granting firefighters extra monthly sick time, said the records are an important tool in finding such discrepancies.
"That's how I found it," Cote said.
Cote also questioned the appropriation of $5 million for paving in the FY19 budget, asking how much of that amount was spent on repaving. DPW director Mat Solitro said the department only spent $1.9 million of the appropriation.
Solomon said that weather prevented them from using the full amount.
Cote also took issue with Solomon's budget allocating $4.5 million to paving, more than the city has historically been able to spend in a single year on road paving, weather permitting.
"There is no way you are going to spend $5 million on paving. There is no possible way," Cote said. Warwick_fy20_proposed_DPW-budget

Warwick Budget Hearings continue Friday, 4 p.m., in Council Chambers at Warwick City Hall. During that meeting, the Council is expected to make changes to the budget, then adopt the new tax rate accordingly.