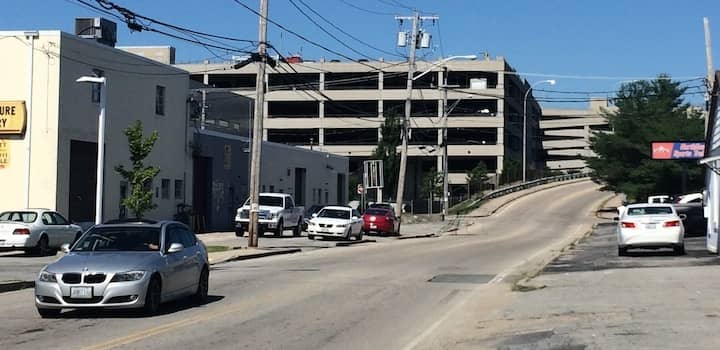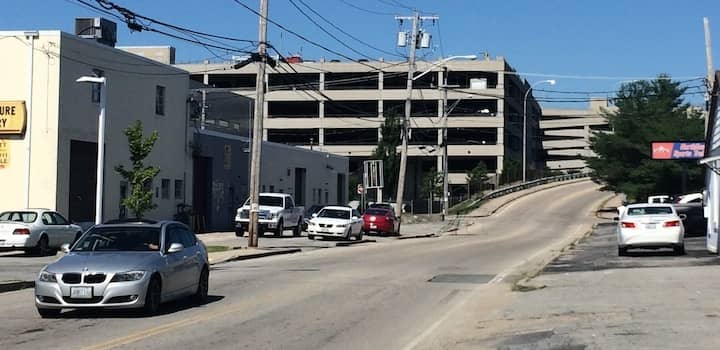 WARWICK, RI — Coronado Road is due some pedestrian-friendly upgrades thanks to $3.8 million in state and federal funds applied to enhancing safety and accessibility of the road linking TF Green Airport along Post Road and the InterLink Transportation Hub on Jefferson Boulevard.
The interlink, accessible via the skybridge from the airport, pools all the rental agencies serving TF Green in the City Centre section of Warwick. It's also accessible via Coronado road, though the pedestrian experience there leaves something to be desired.
On Wednesday, Mayor Scott Avedisian and Rhode Island Department of Transportation (DOT) officials announced the project to improve the walking experience there.
The project includes sidewalk rehabilitation, installation of pedestrian signal equipment, reconstruction of wheelchair ramps, and improvements to the visibility of the crosswalks by using a stamped brick pattern. The project also includes guardrail and drainage improvements, new landscaping and resurfacing the entire road.
"The new improvements on Coronado Road will greatly enhance the accessibility and safety for all pedestrians who visit City Centre Warwick — whether for leisure, business or as part of their daily commute," said Avedisian. "With the upgrades to sidewalks, crosswalks and guardrail, the project will ensure that those who visit the area, use the InterLink or are traveling in and out of T.F. Green Airport will have a safe way to navigate the road."
"Thanks to RhodeWorks, we are able to devote the necessary resources to a multitude of projects across the state, such as Coronado Road in Warwick," said RIDOT Director Peter Alviti Jr. "Through these improvements, we can help improve pedestrian safety in this heavily traveled corridor."
Temporary construction signage, as well as clearing, grubbing and erosion control has already begun. Construction is slated to begin in early August, with a completion date set for spring 2017.