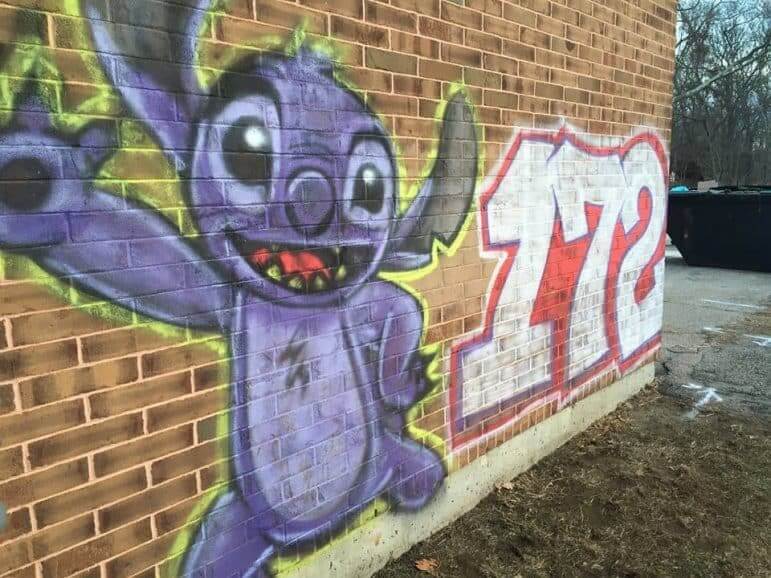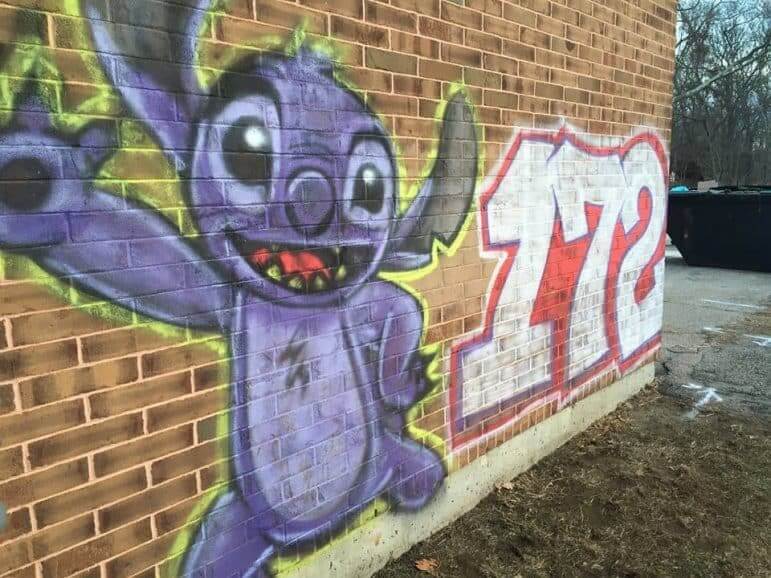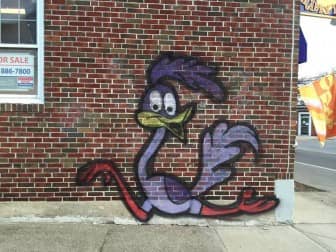 Warwick, RI — A graffiti artist that started illustrating Conimicut Village early February who has won the ire of some, the grudging artistic respect of others now has a price on their spray can.
The Conimicut Village Association has offered a $500 reward for information leading to the arrest and conviction of the Conimicut Cartoonist, Warwick Police announced on their Facebook page Friday.
"That is $500, Five Hundred Dollars, of real American money. We are not talking about gift cards, Monopoly money or lizard bucks. Pass the word and let it be heard," the department wrote.
Police began posting photos of the errant artwork Feb. 1, showing a collection of works including a likeness of Stitch from Disney's 'Lilo & Stitch' and a sprinting Roadrunner from Warner Brothers' 'Looney Tunes'.
"This is the work of an obviously talented artist who may be watching too much TV on Saturday mornings," police commented at the time. In the last week these have appeared on the sides of buildings in Conimicut village, and although colorful, they are a defacement of public and private property." Police asked the public's help identifying the person responsible, which they presumed to be a juvenile, in hopes of directing their talent to more responsible aims.
A few days later on Feb. 3, police posted a photo of another piece of graffiti depicting Garfield. With the Garfield photo, police noted, "We have not figured out who is doing this but I understand local surveillance video indicates a man and not a juvenile."
A number of people weighed in on the subject on the Warwick Police Facebook page.
"I might be willing to pay this guy to do my business truck! I mean, seriously, I couldn't draw that precisely with a pencil. This person is doing it with a spray can. There are no erasers on spray cans. There is an art future ahead of someone. Should be RISD offering the reward, in the form of a scholarship,  said Tom Brennan .
"Man catch the kid and make him do community service by making mural at the schools," said Dean Johnson, a 2014 candidate for School Committee.
"How about find this kid and work together for a legal wall in the area," suggested Caroline Riess.
Police ask anyone with information about the graffiti artist to contact community police Officer Dan Maggiacomo at 468-4200, or to message them via Facebook.