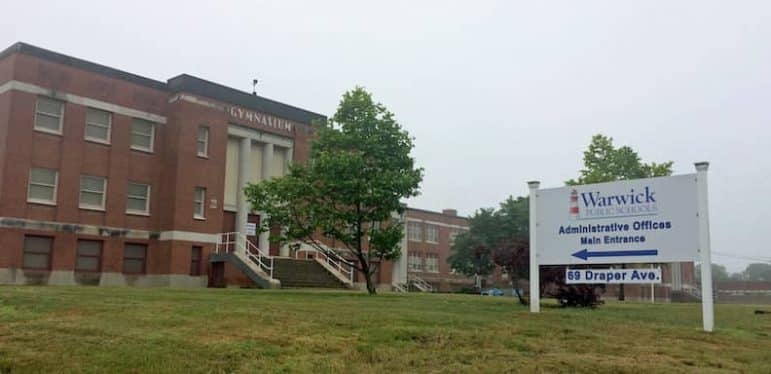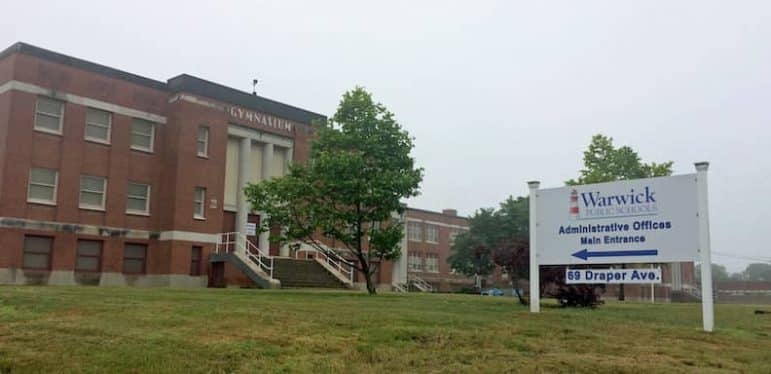 WARWICK, RI —  The School Committee voted Tuesday to hire Jeff Taylor as the district's new Director of Technology following the resignation of Douglas Alexander last month.
Taylor will be offered a two-year contract with an annual salary of $117,000.
The committee, which had considered a complete restructuring of the department, gave Superintendent Phil Thornton the authorization to post the position internally and externally.
"We're going into a school year that as I've mentioned before that is unprecedented in scope of technology and demands of technology," said member David Testa. "It's a mountainous issue that we're all going to have to climb. We need an appropriately staffed technology department to make this happen."
Vice-Chair Judy Cobden made a motion to amend Taylor's salary to $115,000.
"I'm not against the candidate at all," Cobden explained. "I just think (Alexander) was making $117,000 after being in the district for awhile and I think after the first year, (Taylor) should be evaluated for doing a great job. I think (Taylor) hopefully will be an excellent fit. I just think the salary is slightly too high."
The motion was defeated. Cobden voted against Taylor's appointment.
Last March, when 35 school administrator contracts went before the committee for discussion and action, all were approved for two-year contracts except for Alexander's.
The committee voted to give Alexander a one-year contract on member Nathan Cornell's suggestion. Testa and Chairperson Karen Bachus had opposed the amendment, with Cobden, Cornell, and Kyle Adams in favor.
At the time, Testa said he believed it would be a deterrent to current or future administrators and noted that around the state, three-year agreements are more common, but Warwick normally does two-year contracts.
In other business, the Committee voted to express its support for amending Article I of the state's constitution setting education as "paramount," among government duties. The resolution will be put before the voters in the Nov. 3 general election.
A copy of the resolution will be sent to every Rhode Island Municipality, School Committee, State Senator, State Representative, and the Governor. It reads in part: Representative Mary Messier and Senator Harold Metts have introduced 2020 – H7575 and 2020 – S 2711, respective House and Senate Resolutions, that would amend Article I by adding Section 24. Right to an adequate education. "Public education is a fundamental right of all Rhode Island residents. It shall, therefore, be the paramount duty of the general assembly, the department of elementary and secondary education, and other government agencies and officials who are charged with educational responsibilities to provide all Rhode Island residents with equal opportunities to receive an education that is adequate and meaningful to permit them to achieve at high levels and to become lifelong learners, productive workers, and responsible citizens." and;WHEREAS: Amending Article I would make education the paramount duty of the General Assembly and recognize that public education is a fundamental right.
"This is long overdue so I hope we can get some movement in the general assembly," Testa added.
The committee also voted to approve the state's Department of Education 2020/2021 school calendar. The first day of school is Aug. 31. Aug. 28 will be a "building orientation" day.
The next committee meeting is Thursday at 6 p.m. The plan for reopening schools is on the agenda. The meeting can be viewed on the committee's YouTube channel.