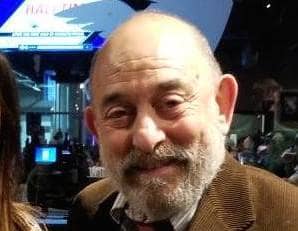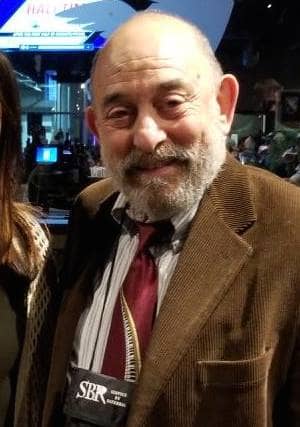 Editor's note: Andrew Cohen, a member of the board of directors of Ocean State Theatre, hosted editor and WarwickPost.com owner Rob Borkowski and WarwickPost.com writers at several opening night plays at the now-defunct Ocean State Theatre from 2014 though 2017, for which the publication received complimentary tickets for the purposes of writing reviews on the website. From 2014 through spring of 2017, Borkowski was also a member of the Service By Referral (SBR) Networking group, which Cohen owned until January of 2018. 
WARWICK, RI — Andrew Cohen, a board member for the defunct Ocean State Theatre Company, denies and hopes to live down accusations by numerous former students of the private Gordon School in East Providence that he sexually assaulted them while teaching between 1975 and 1977, including two rape accusations, while two of his accusers hope the news will inspire more victims to come forward.
The accusations were revisited in spring of 2017, when a former student brought them to the attention of the administration of the private Gordon School in East Providence, according to a Feb. 5 letter sent to alumni. The news sparked a new investigation by the school, which enlisted the aid of attorney Neal McNamarra. Gordon School's investigation uncovered what that school described as numerous credible reports of Cohen sexually assaulting and raping girls at the school, according to the letter, first reported by The Providence Journal.
Gordon School brought their findings to the East Providence Police Department, which is conducting its own, ongoing, investigation, according to Det. Michael Spremulli.
The RI Attorney General's office reports they are also continuing to investigate the accusations.
Since that report, another former student of Cohen's at the Foxcroft School in Middelburg, VA, in the early 70s has added her account of Cohen  sexually assaulting her at the school before he started work at Gordon, according to a report by ABC 6. Cohen, who agreed to be interviewed after the Gordon School accusations were reported, declined to comment on the Foxcroft student's accusation, citing advice against speaking publicly any further.
Cohen, an accountant at Bookkeepers-plus, private ballroom dance instructor and former part-owner of the Service By Referral (SBR) Networking business, owned by Ancarra, Inc., denies the allegations. Cohen recently ended active participation in the networking business, according to sources within the network who declined to speak on the record. A check of Ancarra Inc., at at 960 Tiogue Ave., Suite 6, Coventry, on the Secretary of State's website shows Cohen is no longer an owner of the company.
During a phone interview shortly after news of the accusations were first reported, Cohen said he will not defend his reputation proactively, and prefers to wait out the news of the accusations, which the East Providence Police report on their investigation notes fall outside the Statute of Limitations for sexual assault and rape charges.
Cohen said at the time of the original accusations, he was aware of only one accusation while at Gordon, which he denied then.
"Yes, I denied that at the time. I continue to deny it," Cohen said.
Cohen said he spoke to East Providence Police about the charge, during which he was represented by a lawyer. "We did everything we could to be open and candid. There's a freedom in knowing that you're innocent," Cohen said.
Cohen said that Gordon School was designed with many open spaces, so there were not many places where he was left in private with the students, so touching anyone inappropriately would not have gone unnoticed. "It didn't lend itself to that," he said.
But former students who  spoke with East Providence Police about their experiences with Cohen say he routinely tutored students at private homes and occasionally brought individual students to his own home, where one of the alleged rapes occurred.
Cohen was also brazen in his assaults during class, said Laura Browder, a professor of American Studies at the University of Richmond and former student of Cohen's at Gordon School. Once, she said, he sat next to her and placed his fingers under her dress, between her legs, past her underwear. He also took her to his home, gave her marijuana and alcohol, and raped her before taking her home, she said.
Cohen was able to isolate young students from others' supervision by arranging a summer math group that met outside of the school, which was unusual for teachers at Gordon.
"I can only speculate that for Andrew Cohen, most of the excitement of sexually abusing young girls must've come from the knowledge that he was able to do so almost under the noses of girls' parents, teachers and classmates," Browder said.
"Obviously, I deny that the situation existed," Cohen said when asked about the reports of his private home tutoring of students.
"He was unusually brazen," said Lisa Kantor, a licensed psychologist outside Boston, also a former student of Cohen's. Kantor said Cohen molested and raped her as well. She said he molested her in hallways, and in passing whenever encountering her throughout the school.
"It was over and over and over throughout the entire course of my seventh grade year," said Kantor.
She said that Cohen once warned her not to talk about his abuse of her, implying she was complicit, saying that while she would get a slap on the wrist, he would lose his job.
Now, Kantor, a who has treated other victims of sexual abuse, recognizes this as a tactic of abusers, to make them feel shame. "Once it's a shameful secret, you don't have power," she said. "What's changed now is we're all aware of each other."
Cohen said that the original accusation was made by the daughter of two prominent people in the community, that there was no evidence against him, and he was not charged with any crime at the end of the investigation.
"They had greater social standing than I did," Cohen said. "They wouldn't have let it go and they let it go because they didn't effectively have a choice."
He said the case was dropped because the girl accusing him said he had assaulted her during a day he was out of town. "That was a big detail to get wrong," he said. But, he said, "It was not swept under the rug. There was an appropriate investigation by the police."
Cohen said he can't provide a more effective defense of himself, or present proof of his account of the investigation, because of the amount of time that has passed since he was questioned by police. "It's difficult for me because I don't have records from 40 years ago," Cohen said.
Others shared their memories of those years with police, according to the East Providence Police report. The report, which only identifies witnesses by their first names, notes two first-hand accounts of sexual assault and rape by Cohen, and three first-hand accounts of sexual assault. Three people reported they witnessed Cohen assaulting girls.
According to the police report, a teacher, who was 24 at the time, said Cohen invited students to his home.
Cohen said he had already decided to leave Gordon School voluntarily before the girl and her parents accused him. He said he had realized that teaching was not a well-paying job and that he should seek better-paying opportunities.
When the investigation was over, Cohen said, the head of the school (identified in the police report as Headmaster Larry Miller) told him he should leave.
"I did not disagree then it was a better decision for me not to teach," Cohen said.
In the police report, a teacher recounts that Cohen was "dismissed," from the school at the time.
Since then, Cohen said, he has followed through on his decision to leave teaching, and has not been in a position where he supervises children. Cohen acknowledged that as a "good-will ambassador" for Ocean State Theater, he did meet children who were actors and spent time with them in the same building.
"Pretty much anybody who came into Ocean State Theater I probably came in contact with," Cohen said.
But, he said, he was never alone with children or supervising them. "I never had any reason to, I didn't have any authority or any job description that had anything to do with them," Cohen said.
Cohen said his effort to defend himself is futile, given the amount of time that has passed since he taught at Gordon. "I serve myself best by keeping my mouth shut. Unfortunately, the facts are 40 years old."
Kantor said there may be more recent reports that others may decide to share after reading about the Gordon School and Foxcroft School accusations. "I would hope that it not fade in people's minds too quickly," she said.
"I'm just glad that finally, 40 years later, the story can get out there in a way that can help other potential victims," Browder said.
Cohen asked for a portion of his interview for this article to be conducted off the record. The request was denied.