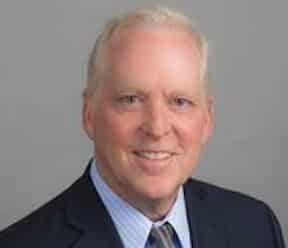 PROVIDENCE — Care New England Medical Group (CNEMG) has named Dr. James K. Sullivan, SVP and Executive Chief of Psychiatry, Care New England as its new chief medical officer.
Sullivan, also a clinical associate professor of psychiatry at the Warren Alpert Medical School of Brown University, will support clinical operations, quality programs and patient experience initiatives across CNEMG, according to a recent statement from the company. Sullivan will also provide clinical and strategic leadership to CNEMG as CNE explores innovative models of care across CNE as well as in the proposed relationship with Lifespan and Brown University.
In February, CNE, Lifespan and Brown University announced the merger of their respective health care systems, with Brown contributing $125 million over five years.The deal combines Lifespan's Rhode Island, Miriam, Hasbro, Newport and Bradley hospitals, and Care New England's Women & Infants, Kent, and Butler hospitals with Brown's leading research and medical education from The Warren Alpert Medical School.
The merger creates an integrated academic health system (AHS) that has the full array of complementary medical specialties required for excellence in health care, biomedical research to remain on the leading edge of treatment and therapies, and the collaboration required to enable medical practitioners to effectively and efficiently provide health care to the community, according to a statement from CNE.
The merger requires review of the Federal Trade Commission.