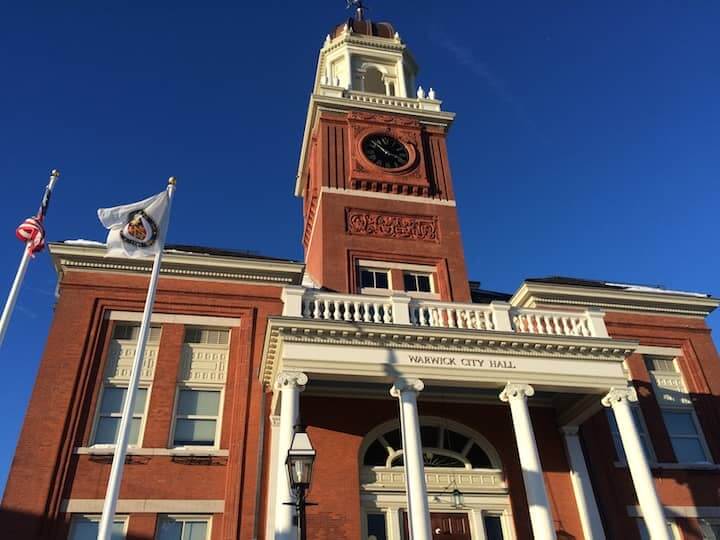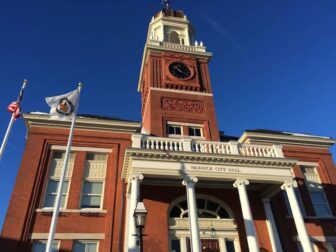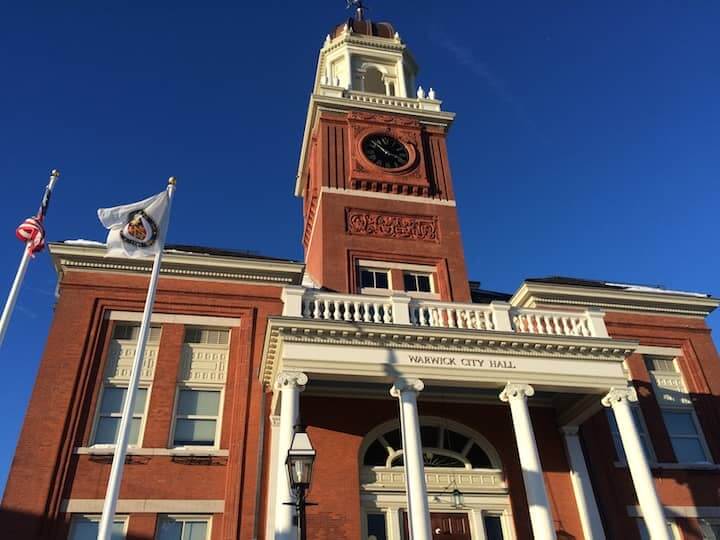 Warwick, RI — The Warwick City Council meets tonight in Council Chambers, City Hall at 3275 Post Road, starting with sub-committee meetings at 5 p.m., then full session at 7 p.m., including an update on storm water management and anticipated second passage of changes to the city's sewer discharge ordinance.
According to the updated sewer discharge ordinance, presented by Councilman Steven Colantuono on behalf of Mayor Scott Avedisian, Allowable Non-Storm Water Discharges may include:
(a) Discharges which result from the wash down of vehicles at retail dealers selling new and used automobiles where no detergents are used and 20 individual residential car washing.
(b) External building wash down where no detergents are used.
(c) Use of water to control dust.
(d) Firefighting activities.
(e) Fire hydrant flushings.
(f) Natural springs.
(g) Uncontaminated groundwater.
(h) Dechlorinated pool discharges.
(i) Air conditioning condensate.
(j) Lawn watering.
(k) Potable water sources including waterline flushings.
(l) Irrigation drainage.
(m) Pavement washwaters where spills or leaks of toxic or Hazardous Materials 4 have not occurred (unless all spilled materials have been removed) and where 5 detergents are not used.
(n) Discharges from foundation or footing drains where flows are not 7 contaminated with process materials such as solvents, or contaminated by 8 contact with soils where spills or leaks of toxic or Hazardous Materials have 9 occurred.
(o) Uncontaminated utility vault dewatering.
(p) Dechlorinated water line testing water.
(q) Hydrostatic test water that does not contain any treatment chemicals and is not contaminated with process chemicals.
(r) Discharges from sump pumps where flows are not contaminated with process materials such as solvents, nor contaminated with wastes, nor contaminated by contact with hazardous materials.
Any discharge into the sewer system that is not composed entirely of storm water (with the exception of 28 Allowable Non-Storm Water Discharges) will be subject to a fine of ($250.00) dollars per day for each day the violation remains unabated.
City Engineer Eric Earls will present a report on storm water management to the Council. Among the items Earls plans to update the councillors on: Mapping of all storm water structures has been completed in the southeastern portion of the City. Mapping will continue in the northern and western portions of the City. All structures will be mapped by the end of 2018.
For more in-depth reading on today's sub-committee and general City Council meetings, check the following links posted to the City's website:
07-18-2016_council_minutes.pdf
8-15-2016_consent_calendar_bids.pdf
8-15-2016_consent_calendar_claims.pdf
8-15-2016_intergovernmental_committee_docket.pdf
8-15-2016_ordinance_committee_docket.pdf
8-15-2016_public_properties.pdf
8-15-2016_public_safety_docket.pdf
engineering_report_8-15-2016.pdf
pco-1-16_sub_a_sewers-illicit_discharges-final_-amended.pdf
pco-2-16_erosion_sediment_control.pdf
pco-6-16_purchasing_good_standing_cert.pdf
pco-11-16_sub_a_shabo_zone_change.pdf
pco-15-16_sub_a_juvenile_hearing_board_amendment.pdf
pco-18-16_abandonment_colorado_ave.pdf
pco-24-16_no_parking_pell_avenue.pdf
pco-29-16_no_parking_marlow_road.pdf
pcr-9-16_sub_a_comprehensive_audit.pdf
pcr-73-16_project_manager_sewer_projects.pdf
pcr-99-16_stop_signs_namquid_spring_green.pdf
pcr-102-16_bids_8-15-16_part_1_of_2.pdf
pcr-102-16_bids_8-15-16_part_2_of_2.pdf
pcr-104-16_abatements_8-15-2016.pdf
special_budget_meeting_-_5-25-2016_-_council_minutes.pdf
special_budget_meeting_-_5-26-2016_-_council_minutes.pdf