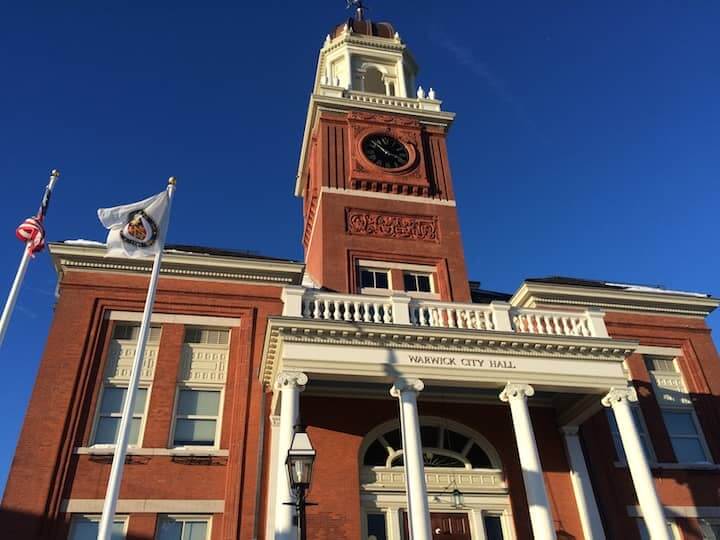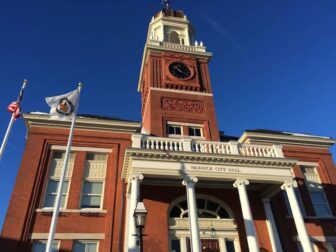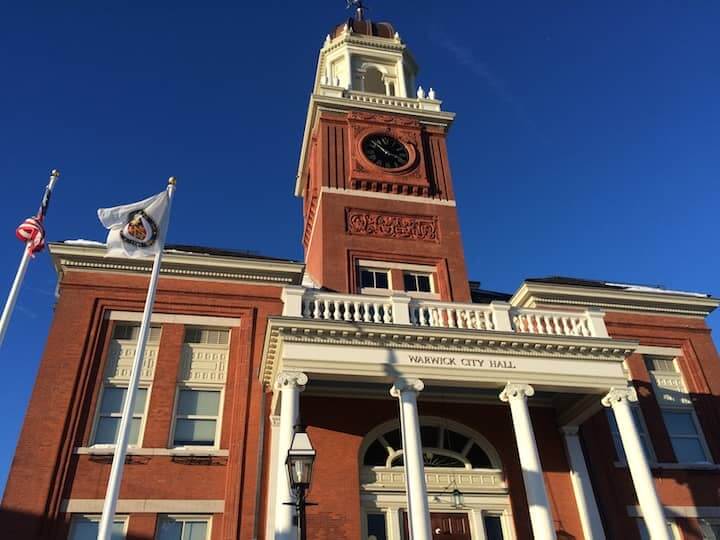 WARWICK, RI — Tonight at City Hall at 7 p.m., the Warwick City Council will consider overriding Mayor Scott Avedisian's veto of its March 5 resolution requiring 24 hour notice when a City department head or supervisor leaves office.
The resolution, unanimously passed by the Warwick City Council during its March 5 meeting, requires 24 hour notice be given to the Council when a department supervisor of department head leaves their office.
"Notice shall be given to all members of the City Council within 24 hours of when a department director, department deputy director, acting director, acting deputy director,  division chief or other person in charge of a city agency or authority separates from the service of the city, whether said separation occurs by retirement, resignation or other type of termination of service. Notice shall be given to all members of the city council within 24 hours of when a person is appointed or contracted to serve in any of the above positions.," the resolution edited Chapter 1 Article 1 of the city's bylaws to read.
Mayor Scott Avedisian vetoed the resolution making the change, and urged the Council not to override it, citing the balance of powers in City government.
"My objections to each of the ordinance amendments is based on my assertion that this action by the City Council exceeds its authority as set forth in the Warwick Charter and the Code of Ordinances whereby the City Council has no authority to direct and/or intrude into the executive or administrative branch of Warwick's government," Avedisian wrote in a letter explaining his reasons for the veto sent to the City Council.
All administrative and executive authority in the City's government is reserved for the office of Mayor, Avedisian argued. Avedisian also said the requirement for 24 hour notice is overly burdensome, noting that a personnel development on the weekend would require calling people into the office to produce the proper notice by the next day.
"Respectfully, I urge the Council not to override this veto. This ordinance amendment represents an overreach by a branch of the government, the City Council, vested with legislative authority, intruding into the jurisdiction of another, separate branch of government – the office of Mayor. Warwick's charter is modeled on the federal Constitution in regards to the separation of legislative and administrative branches of government. Each has separate spheres of jurisdiction and serves as a check and balance on the others' activities. This ordinance amendment unreasonable and unnecessarily intrudes into and interferes with the role and duties of the Mayor," Avedisian wrote: PCO-4-18 Sub A VETO Letter from Mayor

For more information on tonight's City Council meeting, consult the links and agenda posted below:
 3-19-2018_consent_calendar_bids.pdf
 3-19-2018_finance_committee.pdf
 3-19-2018_ordinance_committee.pdf
 3-19-2018_public_safety_docket.pdf
 engineering_report_1-17-2018.pdf
 pco-4-18_sub_a_notice_dept_head_termination.pdf
 pcr-52-18_bid_package_3-19-2018.pdf
 pco-1-18_non_profit_arts_crafts_promoter.pdf
 pcr-94-17_bid_2017-147_state_of_ri_telecommunication.pdf
 pcr-148-17_bid_2018-143_installation_of_sprinklers_cooper_bldg.pdf
 pcr-193-17_bid_2018-180_purchase_various_police_vehicles.pdf
 pcr-195-17_bid_2018-189_repairs_to_existing_plymovent_vehicle_exhaust_removal.pdf
 pcr-205-17_bid_2018-160_purchase_chevy_silverado_3500.pdf
 pcr-206-17_bid_2018-166_purchase_cat_430f2-it_backhoe.pdf
 pcr-210-17_bid_2018-225_state_of_ri_real_estate_appraisal_services.pdf
 pcr-23-18_bid_2017-174_purchase_various_new_tires.pdf
 pcr-39-18_bid_2018-250_district_6_gasoline_low_sulfur_diesel_fuel.pdf
 pcr-44-18_bid_2018-064_hvac_maint_repair_contract.pdf