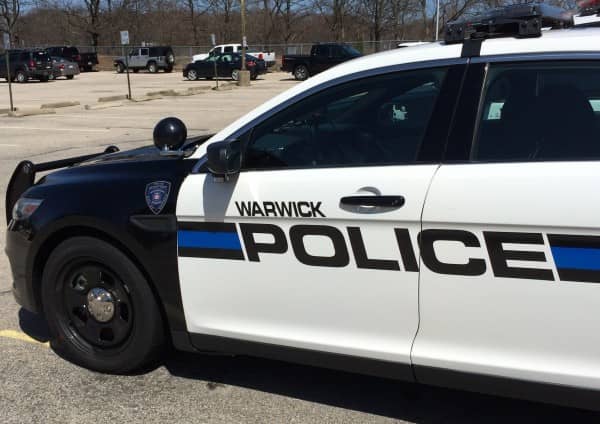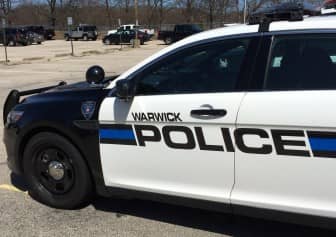 Warwick, RI — Warwick Police received several calls reporting an erratic driver in a 2015 Mazda CX5 leaving the scene of a crash on Channel View Drive Nov. 26 at 8:38 p.m., including one man who followed the woman in his car until an officer caught up to her, ultimately arresting her on a DUI charge.
Officer Manuel Pacheco was called to the area to investigate the report, and shortly spotted the CX5 passing him going north on Wawrick Neck Avenue, exhibiting heavy front end damage. The officer pulled a U-turn and activated his lights and siren, but the SUV continued another hundred yards before stopping.
Pacheco approached the driver, later identified as Elaine Narducci, 52, of 117 Cardinal Drive, North Kingstown. He informed her of the hit and run report, and asked if she was aware she had been in a crash, and Narducci said "No," according to the officer's report. The officer also reported an odor of alcohol on her breath, and that her eyes were bloodshot and watery.
Pacheco asked her to step from the car. When she did so, she was unsteady and had to hold on to the side of the SUV. Narducci subsequently refused to perform any sobriety tests, and instead sat down on the front passenger seat of her vehicle.
Officers spoke with a witness who said he had been driving on Channel View Drive when he noticed a damaged parked car with front end damage and also saw a Mazda CX5 on the other side of the road, stopped also  with front end damage. The man asked the driver, a woman, if she needed help, to which she replied, "No," before driving away, according to police reports. The witness called police to report the encounter.
A second witness said he also saw the damaged car then spotted the SUV nearby and began following it as he called police to alert them to the driver, who he followed until police pulled her over.
Pacheco arrested Narducci on suspicion of driving under the influence of alcohol and transported her to Warwick Police Headquarters at 99 Veterans Memorial Highway, where she refused to submit to a breath test.
Pacheco charged Narducci with DUI, first offense, and issued a violation for leaving the scene of a crash with an unattended vehicle, and also for refusing a breath test.