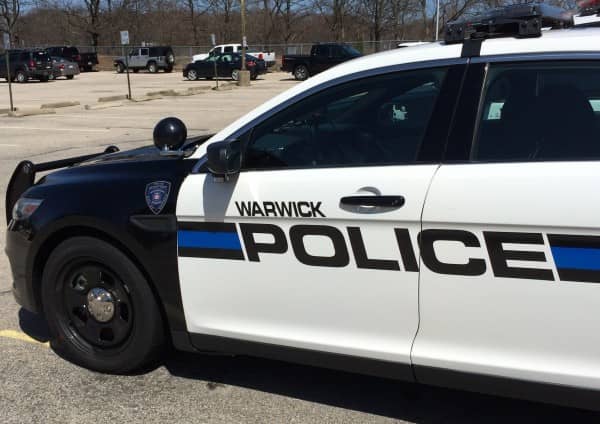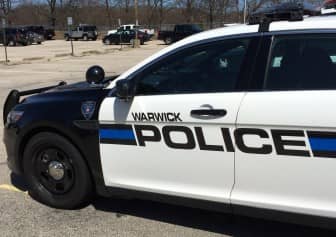 WARWICK, RI — Warwick Police were called to 160 King St. Nov. 15 at 8:25 p.m. for a report from a woman who had overheard her friend arguing with her roommate, stating he had a gun, and arrested the man, finding no firearm.
Warwick Police arrested Brian Turriani, 49, who lived at the address, and charged him with disorderly conduct, finding a handgun holster, a shotgun bullet and a .38 bullet, but no firearms. They did find a lighter and a knife, each shaped to look like a firearm, according to police reports.
Officer Richard Odell, Sgt. Allan Valliere and Officers Matthew Caradimos, Derek Mourato and Lipka arrived at the scene and established a perimeter around the house. Valliere called Turriani, asking him to come out of the house, but he remained inside, according to Odell's report.  Caradimos moved his cruiser closer to the house and used the vehicle's PA system to call Turriani again, and the woman exited, hands in the air, followed by the Turriani, who also had his hands in the air.
Valliere had his gun pointed at Turriani, while the other officers had their weapons at the Low-Ready position, pointing down at a 45-degree angle, Odell reported.
Turriani followed the officers' orders to lie down on the ground with his hands in the air, and the officers arrested him without incident. Odell and Mourato searched the home, finding the bullets and the items disguised as guns, but no firearms, according to Odell's report.
The woman said there had never been a gun. She said he was on the phone with her friend, talking about a long day, and that her friend must have been mistaken. Her written statement read simply, "Drunken roommate, Dumb words No hitting at all or weapons."
The caller told officers she had been on the phone with her friend, who was very upset and crying during an argument with Turriani, her roommate. She said she overheard her friend tell Turriani, "You are very brave with that gun," the caller reported. She said that the two were arguing because her friend had asked Turriani to leave because he was drunk,  and he had threatened to shoot her.
While in the back of Mourato's cruiser, Turriani became unresponsive, and a rescue truck was called to tend to him. Turriani was transported to Kent Hospital, where he was treated then released back to WPD custody.
At Warwick Police Headquarters, 99 Veterans Memorial Drive, officers charged Turriani with drunken disorderly conduct.