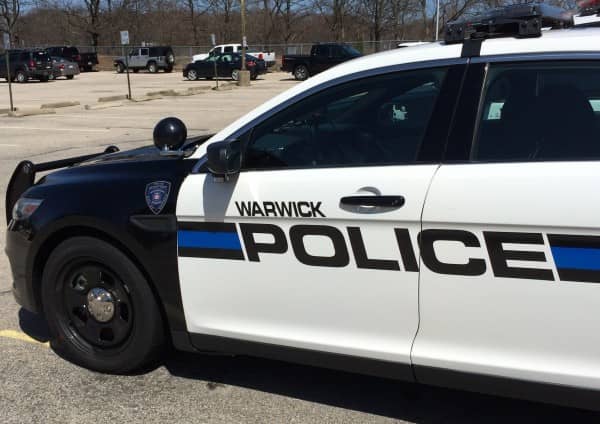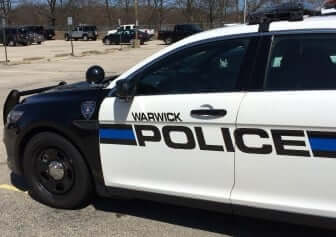 WARWICK, RI — Warwick Police were called to Sandy Lane Apartments, 60 Sandy Ln July 3 at 6:07 p.m., for a report of  three intoxicated people arguing and leaving in a black 2008 C300 Mercedes.
Officer Johnathan DiPietro, on patrol nearby on Warwick Avenue, spotted the Mercedes near the 1600 block and and followed it north as it passed Airport Road, according to the officer's report.
DiPietro reported the car stayed in the left lane with its left turn signal on as if the driver intended to turn onto Airport Road. But the car accelerated north on Warwick Avenue in the left lane, then abruptly moved into the right lane without using a turn signal, ending up between two vehicles, tailgating the one in front, DiPeitro reported.
DiPietro followed as the Mercedes made an abrupt right onto Squantum Drive, going past Prudence Court before doing a U-Turn back to turn north on Prudence. The Mercedes stopped in front of 12 Prudence Court, and DiPeitro turned on his emergency lights to signal a traffic stop according to the report.
DiPeitro identified the driver as Jonathan O'Brien, noting his eyes were bloodshot and he was reaching into the crotch of his jeans for something. A pat-down revealed O'Brien had been carrying a platic bottle of medication prescribed to him, the officer reported.
O'Brien leaned on the Mercedes as he exited, and DiPeitro asked him to sit on the back bumper of the car, which he did and nearly fell before asking to sit on the ground, which DiPeitro allowed, according to the report.
Officers Charles Walker and Sara Goes arrived to assist, and Walker noted a smell of alcohol coming from O'Brien before asking him to perform sobriety tests.
During the tests, O'Brien demonstrated a lack of smooth pursuit and involuntary eye movement in his vision, was unable to walk the correct number of steps nor keep a straight line during a walk and turn, and hopped and lost his balance during a one-leg stand.
Walker arrested O'Brien on suspicion of driving under the influence of alcohol, and escorted him to his cruiser with Goes's assistance. During the walk to the car, O'Brien nearly fell over and Goes prevented him from falling.
At Warwick Police Headquarters, 99 Veterans Memorial Drive, O'Brien registered a .156 and .147 on subsequent blood alcohol breath tests. Walker charged O'Brien with DUI, liquor, .15 or greater, first offense.
O'Brien pleaded no contest to the charge in Third District Court July 22 and was sentenced to one year, suspended, with one year probation, and ordered to pay $783.75 in court costs. He was also ordered to perform community service, substance abuse counseling and to install an Ignition Interlock System on his car.