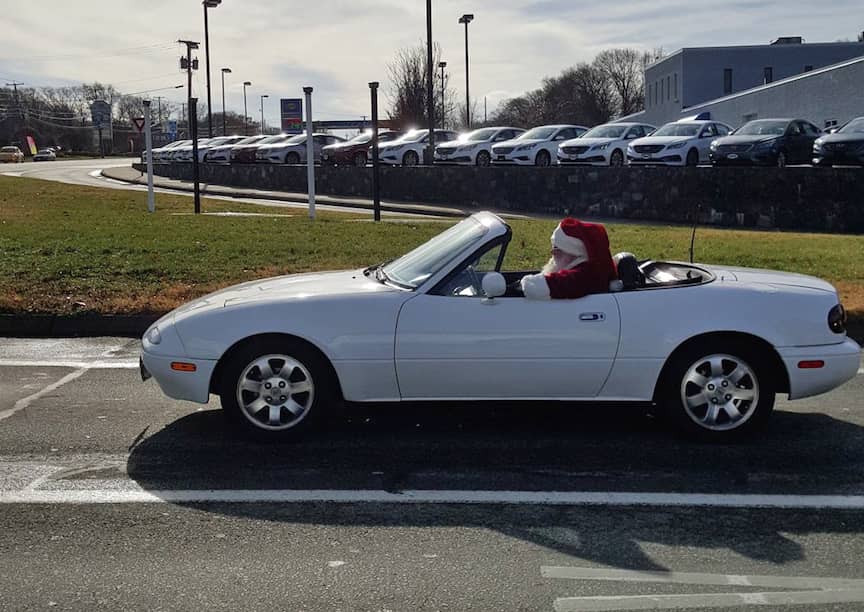 Warwick, RI — Black Friday in Warwick started out with foggy early hours, light traffic and crowds, but warmed up figuratively and literally later in the day with shirtsleeve weather and one prominent convertible car enthusiast who left his reindeer at home, and a caped-crusader-among-customers.
Rebecca Joyal was driving past Best Buy on Rte. 2  at about 1:30 p.m.when she spotted the Dark Knight riding his three-wheeled Polaris Slingshot, previously sighted in Oakland Beach. She said she seemed more excited than her kids as the Caped Crusader pulled up alongside their car. Connor Joyal, 9, sagely informed his mother, "Mom, it's not the real Batman. Batman doesn't have a beard."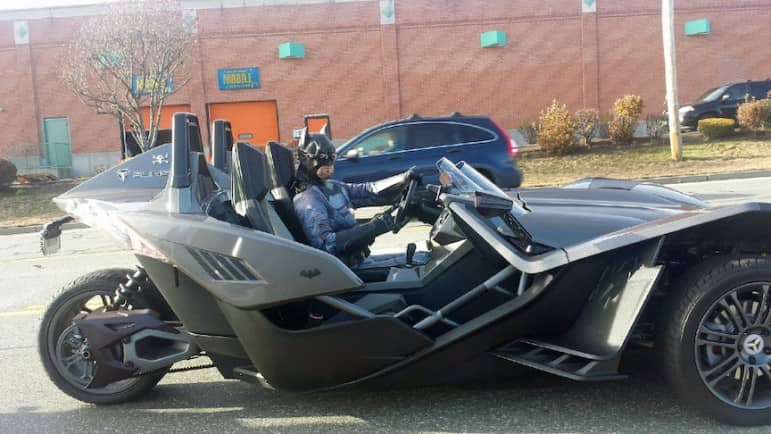 Perhaps it was just Alfred posing as Batman again, like he did in the 1960s live-action series when the Arkham Knight needed a diversion while fighting The Arher.
: