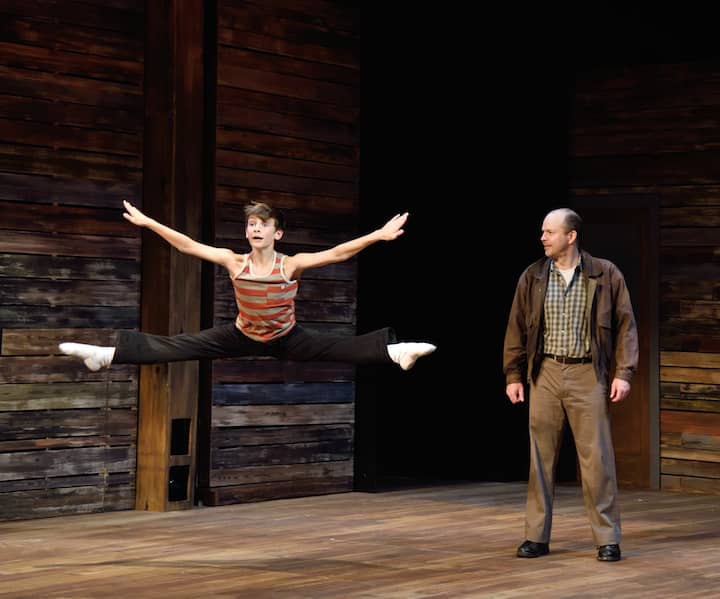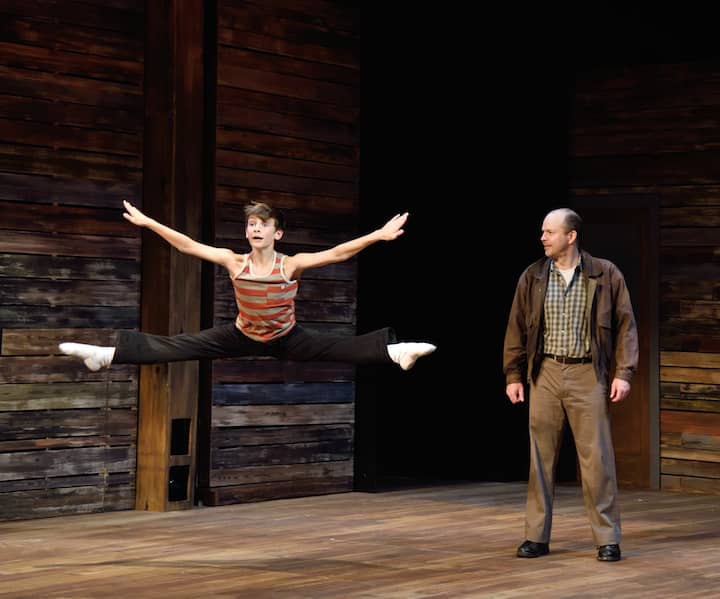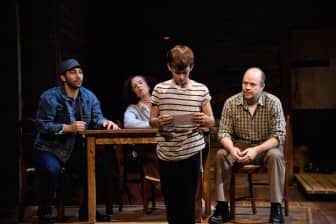 WARWICK, RI — The kid can dance — with a seventh-grader's energy harnessed by gymnastic skill and the talent you'd expect from Junior Mr. Dance of California — Matthew Dean deftly dims the full force of his considerable ability under the the cloak of the title role namesake's ignorance of and inexperience with dancing in Ocean State Theatre's 'Billy Elliot', and the ultimate reveal is well worth the price of admission.
"I think this is absolutely, unequivocally the biggest show we have ever seen in this theater," said Producing Artistic Director Amiee Turner, producing her 20th show for the company, as she presented the opening night performance Sept. 30.
The musical, featuring a score from Elton John, tells an inspirational story of a boy's discovery of dance in the midst of an improbable transition from boxing ring to ballet classes, as the the 1984-85 miners' strike in England heralds the end of his community's way of life, and that of his family.
The first act of the show conveys much of the angst and awkward discovery inherent in those themes throughout the first half of the 27-scene show, with Dean's Billy moping stoically through the ordeals.
An intriguing high point of the first act is the ensemble performance of "Solidarity" mixing the ballet class, rioting miners and police in a thematically incongruous song and dance. The theater's production of the number effects a spotlight-flickering slow motion riot scene that's very well executed.
Notable breaks of levity include scenes at the Elliot home, where the boy's grandmother, played by Sarah Polen, presents impishly distracted antics for Billy to navigate. Her performance in "Grandma's Song," during which she sings and then dances with the youthful memory of her late husband, played by J. Morgan White, is a poignant, heartening break in the midst of a moody buildup toward an energetic and upbeat second act.
The themes are complicated; Billy matter-of-factly experiences youthful romantic advances from his peers in both genders, and his only friend plays at cross-dressing. But Billy's romantic future remains undiscerned.  His passion for dance commands the character, the musical, and many excited reactions from an extremely appreciative crowd.
Billy Elliot: The Musical will be presented at Ocean State Theatre through Oct. 23. This season's post show Piano Bar Series will be held following Friday and Saturday evening performances in the theatre's lobby on October 7, 8, 14 and 15.
The theatre is located at 1245 Jefferson Boulevard, Warwick, RI. Tickets are $39 for preview performances, $39-$59 for all other performances.