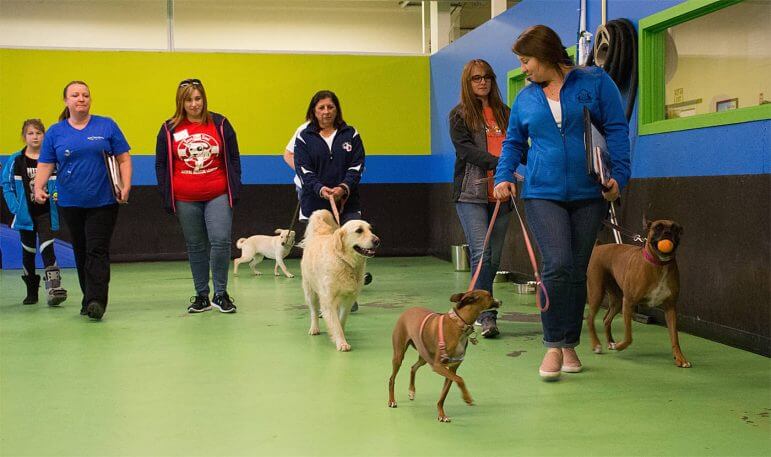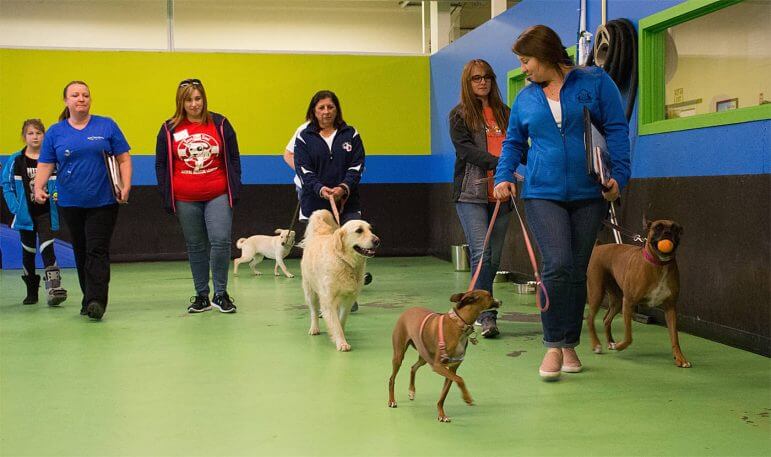 WARWICK, RI — This year's Bark for Life switched venues to indoor dog park Bow Chika Wow Town, drawing about 40 people and their canine friends for contests, games and a lot of interactive four-legged play.
The annual fundraiser draws dogs and their owners together to collect funds and donations for the American Cancer Society's cause to aid the research into treatment and cures for the various forms of cancer. A final count of the day's fundraising wasn't immediately available, but smiling faces and wagging tales were a sign that the event was a success on a few fronts.
Bow Chika Wow Town offers day care, self-wash, dog hotel and training services for pets and their owners. On Sunday, the dogs and people were happy sticking to the indoor dog park.
Here are some a few photos from the day: