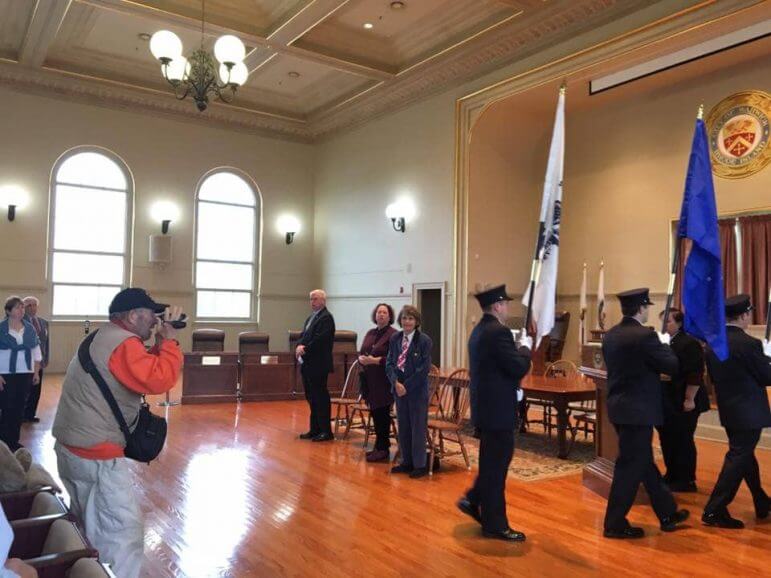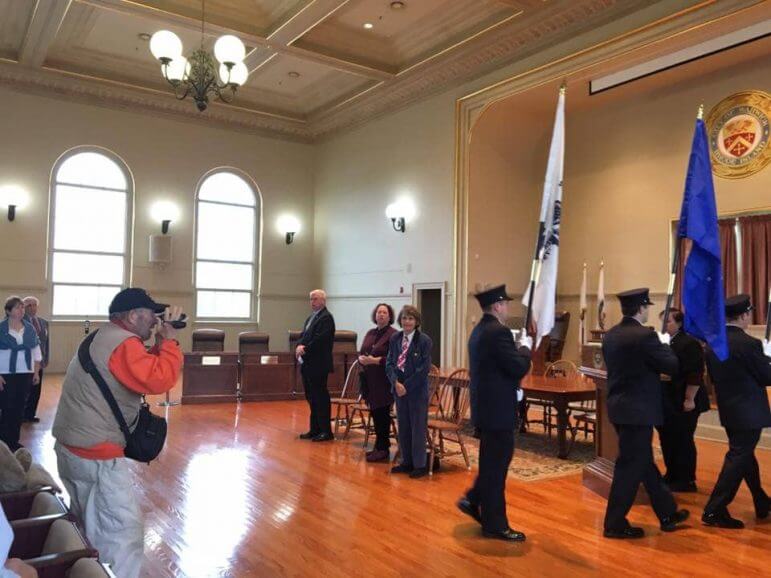 WARWICK, RI — On Wednesday, Nov. 1, Mayor Scott Avedisian joined State Representative Camille Vella-Wilkinson and other community members to kick off Military Family Appreciation Month in Warwick.
The event started with the Warwick Fire Department posting the five military service flags in City Council Chambers honoring all Warwick veterans and their families.
After the ceremony Mayor Avedisian and State Representative Vella-Wilkinson delivered their remarks, saluting the families of military men and women for the sacrifices they make every day.
"Today, we raise these flags to salute and honor the families of brave men and women, who every day risk their lives to ensure our safety and freedom," said Mayor Avedisian. "These courageous Americans surely benefit from the strong support of their loved ones, who carry a heavy burden of being a family member of men and women in uniform. The least we can do for them is to express our enormous appreciation and gratitude for them, and remind them that our communities are ready to be there for them, as they are there for us."
"I'm so proud that the great City of Warwick has permanently installed all the flags of the Armed Forces in the City Council Chambers. It's a heartwarming reminder of the daily sacrifices made by our military and their families. Mayor Avedisian continues to stand up for our veterans. It has been a pleasure working on this project with him," said Vella-Wilkinson.
Military Family Month was established in 1996 by the Armed Services YMCA, with the U.S. Government recognizing the occasion every year since. Traditionally, each November, the President signs a proclamation declaring November Military Family Month, in recognition of the important role our military families plays in the success of a strong nation.