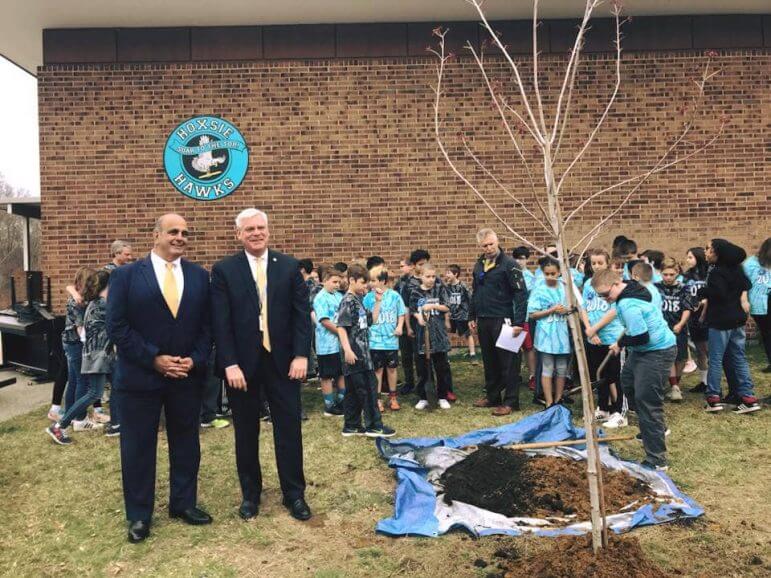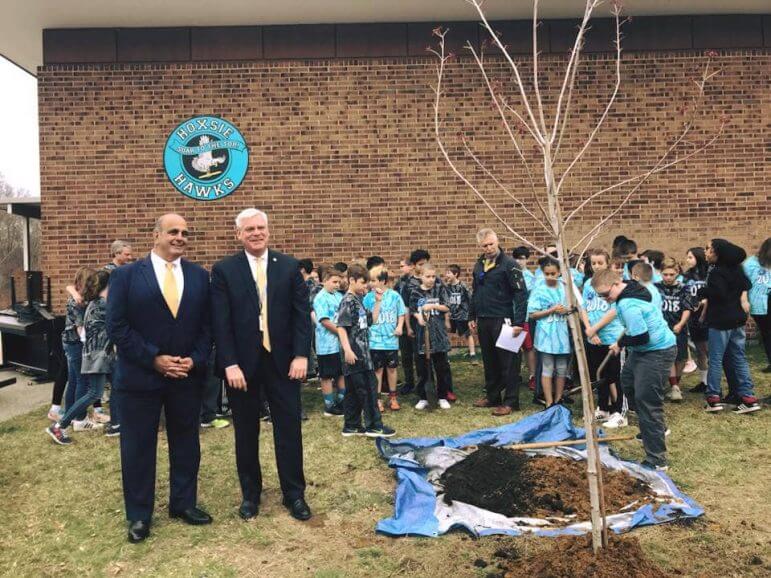 WARWICK, RI  — Mayor Scott Avedisian, Council President Joseph Solomon and Superintendent Philip Thornton joined students and faculty at Hoxsie School for a tree planting ceremony in recognition of Arbor Day Friday, as well as Warwick's distinction as a Tree City USA community.
The City earned the recognition by meeting the Arbor Day Foundation's four requirements: a tree board or department, a tree care ordinance, an annual community forestry budget of at least $2 per capita and an Arbor Day observance and proclamation.
The Tree City USA program has been greening up cities and towns across America since 1976, according to the Arbor Day Foundation. The program is a nationwide movement providing the framework necessary for communities to manage and expand their public trees.
Warwick joins more than 3,400 communities in the United States that have made the commitment to becoming a Tree City USA designee.
The ceremony at Hoxie School was the 14th Arbor Day celebration in Warwick. Students read an essay, sang songs and helped plant a new maple tree on the school grounds.