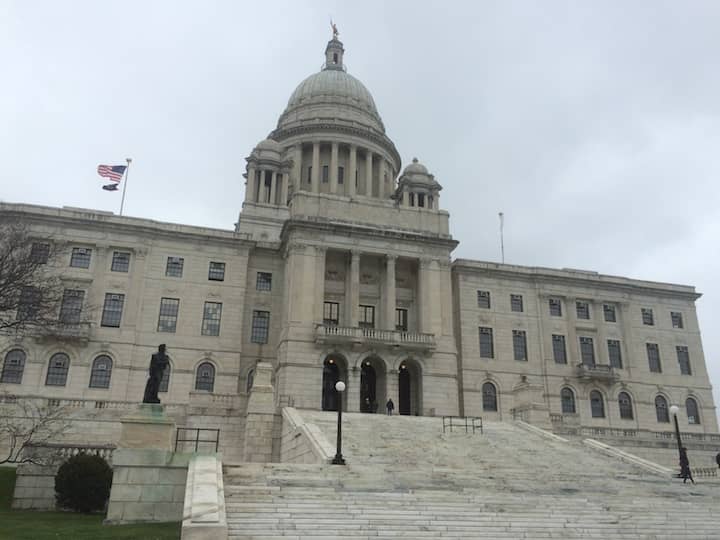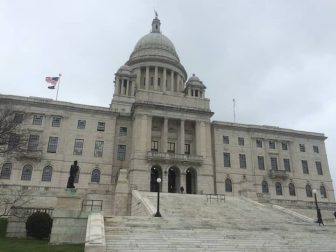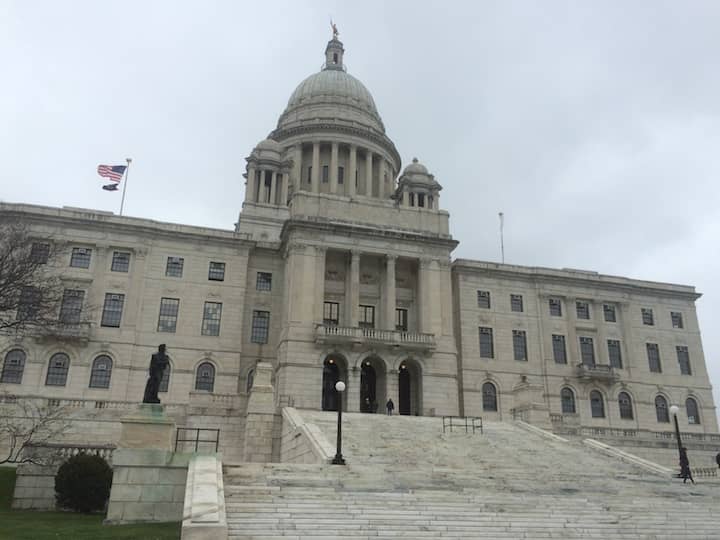 Editor's note: The following information was provided by the Legislative Press and Public Information Bureau.
STATE HOUSE – Sen. Leonidas P. Raptakis' (D-Dist. 33, Coventry, East Greenwich, West Greenwich) legislation (2022-S 2181A) that would grant the Department of Environmental Management (DEM) the authority to restore water levels in Johnson's Pond was passed by the General Assembly today.
The legislation would require that any person operating or owning a dam with a storage capacity greater than 1,400 normal storage acre feet of water to obtain a permit from DEM to raise or lower the water level behind the dam.  The legislation would apply to ponds in similar circumstances across the state and does not apply to dams that impound water for a public water supply system.
According to Senator Raptakis, Johnson's Pond is a major ecological and recreational resource, the hydrology of which has had major impacts on communities and property owners throughout the Kent County region.
"Johnson's Pond is a regulated wetland that exists in part on private property, just like most of the other wetlands that DEM regulates. In the past, DEM and the Coventry Emergency Management Agency have, through trained meteorologists, assisted in guiding the water levels of the pond at times of significant anticipated events. Johnson's Pond is too important and impactful a resource to permit important decisions in time of emergency to be made by untrained laypeople," he said.
He continued, "This is the due and proper function of government. The Johnson's Pond Association, along with the town of Coventry, thank the Senate for passing this legislation aimed at protecting an important state water asset and its vibrant ecosystem.  Passing this bill will help to mitigate against purposeful flooding of the Pawtuxet River which impacts at minimum five communities and approximately 240,000 residents and preserve access to Johnson's Pond for the 600 homeowners living on or in close proximity to the pond."
Last August, the pond's owner, Soscia Holdings LLC, drained the pond to the point where docks were over little more than mud and homeowners reported dying fish and turtles. They then unleashed water during a tropical storm a month later, creating the potential for causing flooding down river. For the first time last year, residents of the pond reported the presence of toxic blue-green algae, which had never been present there before Soscia started dramatically altering water levels.
"Soscia Holdings is behaving like environmental terrorists, taking drastic actions to manipulate water levels as a means of punishing residents who dare to complain about the company's actions," said Senator Raptakis. "They've sought to limit residents' access to the area by putting up gates, called the police to try to stop people from enjoying the pond, filed frivolous suits and even threatened to turn the pond into a solar panel farm. There's not a wetlands area this company wouldn't trash if it meant putting money in their pockets."
 Raptakis said this was not only a matter of residential property rights but a major environmental concern that he believes DEM should properly investigate.  He stated that it's a health issue now that the water level has dropped so much because the water level causes problems with well water.  Senator Raptakis also pointed out that Big River in West Greenwich, Mapleroot Pond and Reynolds Pond, both in Coventry, all have extremely low water levels now due to the effects of the situation at Johnson's Pond.
 Rep. Thomas E. Noret (D-Dist. 25, Coventry, West Warwick) introduced the bill (2022-H 8205) in the House and the legislation now heads to the governor's desk for consideration.