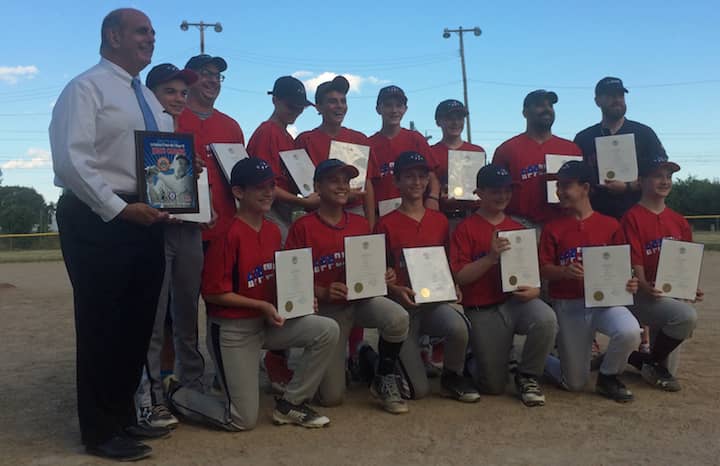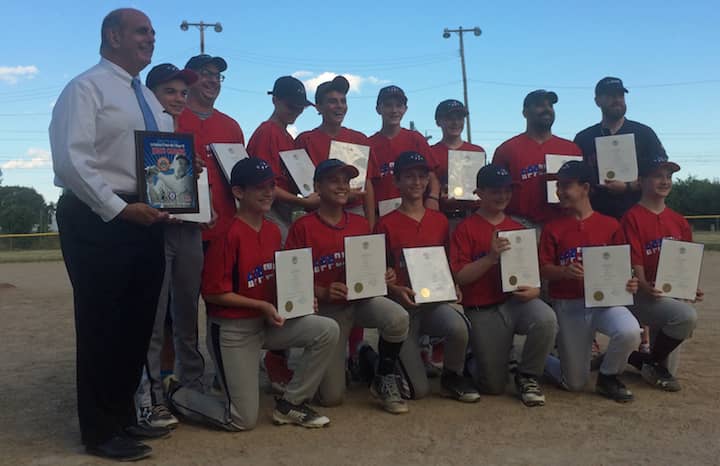 WARWICK, RI  — The Apponaug Babe Ruth 12U All Stars, state champs of the Cal Ripken League, are on their way to the championships in Nashua, New Hampshire today, their second chance at a regional championship.
Mayor Joseph Solomon caught up with them for their final local practice at Kenney Field on Jefferson Boulevard last night, presenting each member of the team with certificates honoring their sportsmanship.
"We have a good shot," said Manager Mike Karpowich, who noted their first stab at the championships last year was an excellent proving ground for the young athletes. Last year, he said, the boys had never been to the championships before, and were less seasoned.
"We're looking to go all the way this year," Karpowich said. "We definitely have the talent for it."