President Donald Trump has nominated Colorado federal appeals court judge Neil Gorsuch to the Supreme Court, and Senate Democrats are poised for opposition, with one, Sen. Jeff Merkley (D-OR), vowing to filibuster the nominee, according to a Politico report.
U.S. Senator Jack Reed (D-RI) was less intractable, stating the nomination should go to a vote, which will require a 60-vote threshold. Senate Republicans only have 52 votes in the Senate.
Good.
Supreme Court Justice Antonin Scalia, a Constitutional originalist, was not yet buried when Republican Majority Leader Sen. Mitch McConnell (R-KY) vowed to defy the United States Constitution governing the justice's replacement, violating the part of his oath of office requiring him to support and defend the law of the land. McConnell's reasoning was based on bald partisan rationalization, and nothing else.
"Senate Republicans did a great disservice to the nation, and this nominee, when they took the unprecedented and extreme step of blocking President Obama's moderate Supreme Court nominee for nearly a year.  As a result, many Americans question this nomination," Reed said.
It's well past time for President Trump, and the Senate Republicans, to undo this violation, proving their loyalty to the United States of America over the Republican party.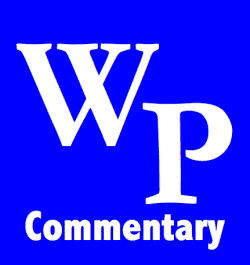 The Senate is not required to approve the President's appointment outright, but it is bound to hold hearings in a reasonable attempt to vet the nominee. The denial of even a hearing for President Barack Obama's nominee for the seat, Merrick Garland, at the time the Chief Judge of the United States Court of Appeals for the District of Columbia Circuit, was in defiance of the fundamental law of this country, and must not be allowed to stand.
Already, the brazen dismissal of the President's Constitutionally granted power, for which McConnell suffered only the rhetorical slings and arrows of Democrats and pundits, has paved the way for further erosion of the rule of law.
When a federal judge in Brooklyn issued an emergency stay against Trump's refugee and travel ban, allowing people who had landed in the United States with valid visas to remain, Customs and Border Protection (CBP) officials at Washington Dulles International Airport refused to release detained travelers as the federal court order instructed, the Daily Beast reported. New Jersey Senator Cory Booker visited the airport to demand the order be obeyed, but was also stonewalled by CBP officials.
When Acting U.S. Attorney General Sally Yates, a holdover from the Obama administration, directed Justice Department officials not to defend Trump's order, citing her suspicion that it was illegal, Trump fired her.
"At present, I am not convinced that the defense of the executive order is consistent with these responsibilities, nor am I convinced that the executive order is lawful," Yates wrote in a letter to Justice Department lawyers. Trump's intended replacement for her, Sen. Jeff Sessions, encouraged Yates to do exactly what Trump has fired her for when the Senate held confirmation hearings for Yates's own appointment.
"You have to watch out because people will ask you to do things, you just need to say, 'No,' about," Sessions told Yates in 2015.
On Tuesday, RI Attorney General Peter Kilmartin told WPRI.com the firing underscores Trumps's disregard for the rule of law.
The chilling disregard the executive branch of government has shown for judicial branch checks on its power threatens to unravel the balances written into the Constitution. It's a stance that was made easier to take by McConnell's unchallenged and consequence-free dereliction of duty to hold confirmation hearings on Obama's nominee.
Politicians and citizens of all persuasions should join in calling an end to these alarming breaches of American values, beginning with honoring Garland's nomination with the hearing the Constitution required during President Obama's term. Merkley said Scalia's replacement was 'stolen,' but that's not the case. What really happened was that Senate Republicans decided to make up their own, unwritten, Constitutional amendment for the rest of us to follow, and President Trump now seems emboldened to do his own constructive interpretation.
The Constitution does not allow McConnell to choose the timing of Supreme Court appointments.
The Constitution does not allow the President, or the CBP, to defy federal court orders.
Democrats' opposition to Gorsuch's nomination will be cast as the start of a fierce partisan battle, but that fight has been going on a long time now. What remains to be seen is whether the Senate Democrats know they're fighting it, and whether they realize what's really at stake. McConnell can change Senate rules to require only a 51-vote majority, an option at his disposal whether there's a filibuster or not.
Senate Democrats should show a united front by holding a vote, but denying their votes for Trump's pick, and force McConnell's hand on the high ground. Continue to vote 'Nay' for any of President Trump's Supreme Court nominees until Garland is re-nominated, and granted a hearing.
Then, during the midterms in 2018, remind voters who stands for the Constitution, and who wants to rewrite it to suit themselves.
Related story: