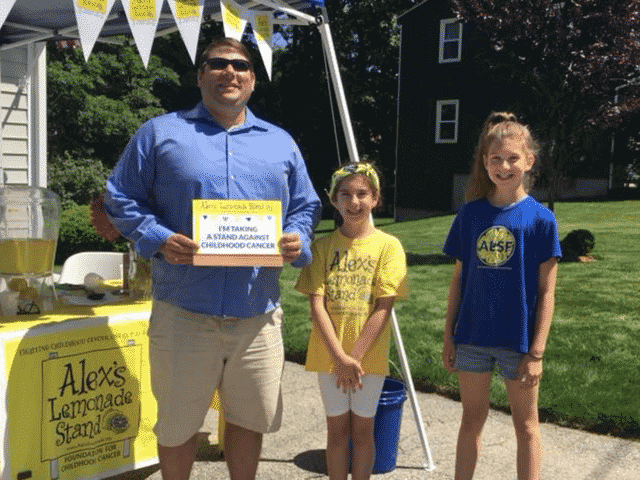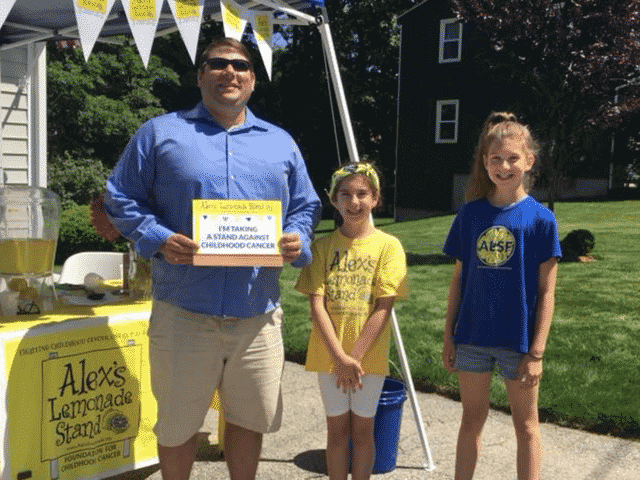 WARWICK, RI — The Luca family's annual Alex's Lemonade Stand fundraiser for the Foundation for Childhood Cancer raised more than $1,600 to research a cure for the disease.
This is the fifth time the Lucas: Alexandra, Avery, Jenn and Tom, have set up a Lemonade stand collecting donations (they also collect online).
"They have now raised over $6,700 over the course of their five years, which funds 135 hours of pediatric cancer research.  They did an outstanding job!"said Warwick City Councilman Steve McAllister of Ward 7, where the Lucas live.
Each year, according to the website the family set up for their fundraiser,  an estimated 250,000 new cases of cancer affect children under the age of 20.  That is 700 new kids affected every day. "As we looked further into this, we found that all types of childhood cancer combined, only receive 4% of U.S. federal funding for cancer research.  Shocking, right?  Our family was directly affected by this epidemic in 1987, when our cousin, Robert Venditelli, lost his battle with childhood cancer," the website states.
The website is still accepting donations for the cause.