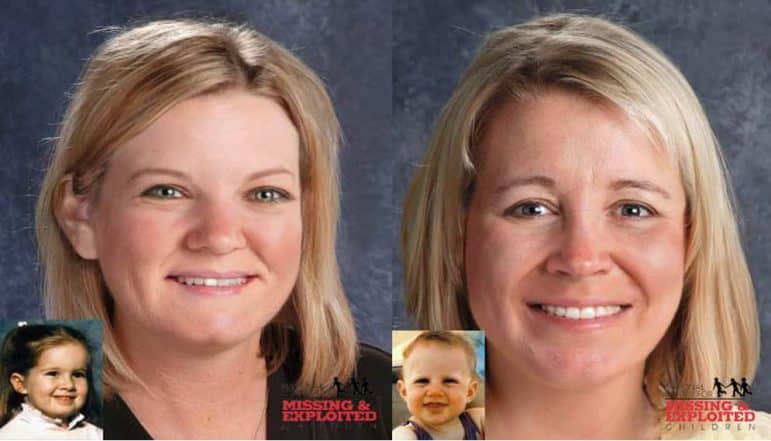 PROVIDENCE, RI — Attorney General Peter F. Kilmartin today announced the state is dropping a child snatching charge leveled against Elaine Yates, arrested Jan. 17 in Texas for abducting her two daughters in 1985.
RI State Police found Kelly and Kimberly Yates, allegedly abducted by their mother, Elaine Yates, from Warwick in 1985, and arrested Elaine. The three were living under aliases.
"After an extensive review of the case, Attorney General Peter F. Kilmartin today announced that the Rhode Island Office of Attorney General has filed a notice of dismissal, pursuant to Rule 48a, in the case involving Ms. Elaine Yates (K2-1988-0721A)," Kilmartin's office announced late Wednesday afternoon in a release.
"After reviewing all of the evidence in this case, most significantly evidence that was not available or unknown to investigators prior to the discovery and apprehension of Ms. Yates, the laws in effect in 1988, when Ms. Yates left Rhode Island with her two daughters, and the fact that the well-being of the missing children has been established, the charge against Ms. Yates is dismissed in the interest of justice," the release states.
According to State Police, an Aug. 26, 1985, missing persons complaint was filed by Mr. Russell Yates that his wife and two children had left Warwick. The children were 3 ½ years old and 10 months, respectively, at the time. The initial investigation led detectives to believe Elaine Yates left home with the couple's children due to a domestic dispute.
According to RI law, Elaine Yates faced a maximum of two years in prison and a $10,000 fine for child snatching. The law also provides that fleeing an incidence or pattern of domestic violence is an "affirmative defense" against the charge.