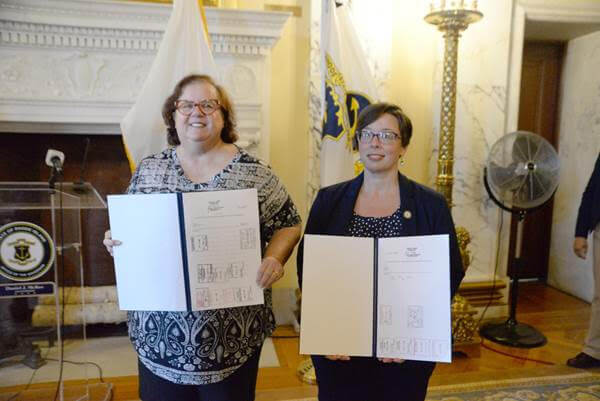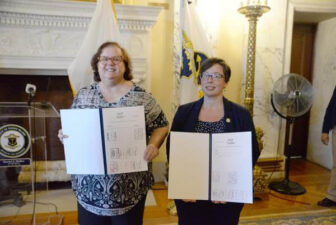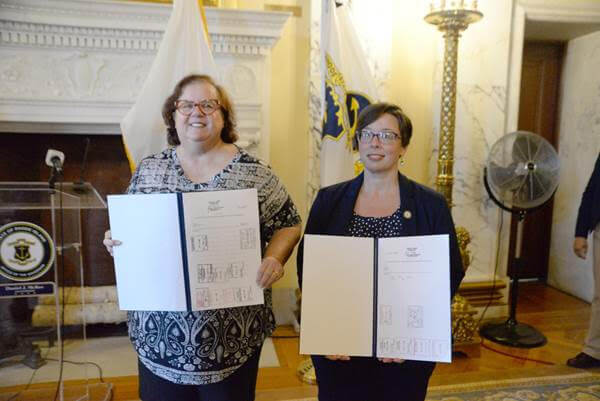 STATE HOUSE — The next state of emergency won't develop into a support crisis for attendees of  Alcoholics Anonymous and Narcotics Anonymous with a new law allowing the groups to hold meetings during such events.
The legislation, introduced by Rep. Camille F.J. Vella-Wilkinson (D-Dist. 21, Warwick) and Sen. Melissa A. Murray (D-Dist. 24, Woonsocket, North Smithfield) allowing AA and NA meetings during a declared disaster emergency  was signed into law Aug. 6 by Gov. Dan McKee.
The law (2021-H 5281A, 2021-S 0988) provides that mental health and substance use disorder services provided by the organizations will be considered an essential health benefit.
"The services provided by Alcoholics Anonymous and Narcotics Anonymous are not only essential, they are necessary for the public health," said Representative Vella-Wilkinson. "During the pandemic, AA meetings were designated as a social gathering rather than an essential service, while liquor stores were considered essential and permitted to remain open. AA is no more a social gathering than rehab, especially when many of the members are court-ordered to attend meetings."
The law mandates that adequate measures be implemented to provide the services safely within whatever guidelines may be established to address the issues relative to the declared disaster emergency.
"For those in recovery from a substance use disorder, social support is critical," said Senator Murray. "Better access to these services means better outcomes for patients. The services provided by AA and NA are as essential as any other medical, therapeutic or rehabilitative treatment, and we must ensure that they are allowed to continue during any future states of emergency."