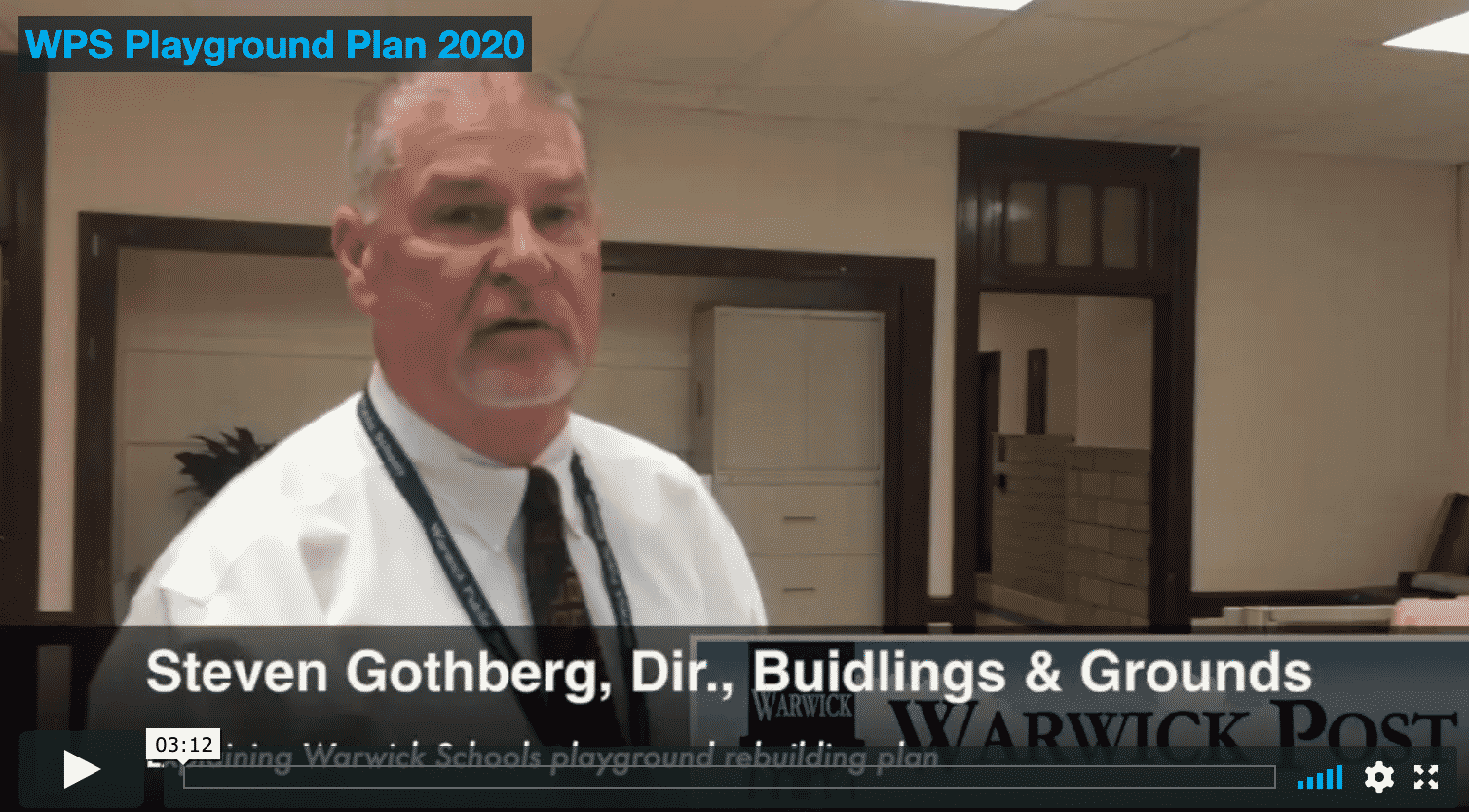 WARWICK, RI  — Warwick Neck Elementary and Lippitt Elementary will be the first two grade schools treated to new playgrounds this year in the Warwick School District's plan, each requiring unique approaches.
Last week, WarwickPost.com spoke with Steven Gothberg, director of Buildings and Grounds for the district and the director of the project, which will end with new playgrounds for all Warwick public elementary schools. He spent some time detailing the proposed improvements and challenges involved in each project.
A series of .pdf files of the blueprints Gothberg refers to in the video have been embedded below for the reader's reference.
Warwick-Schools-Playground-Blueprints-2020