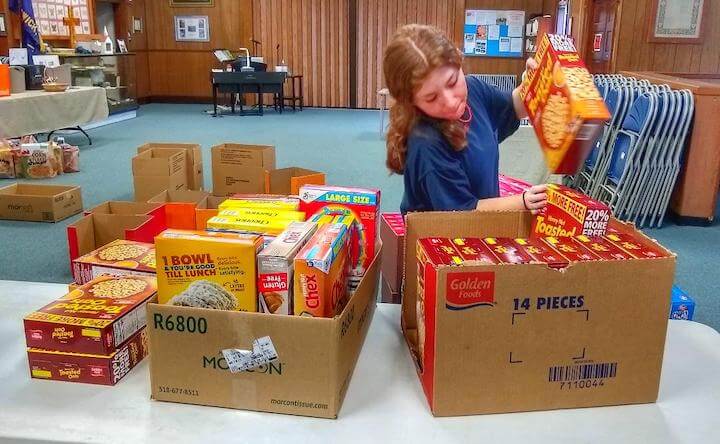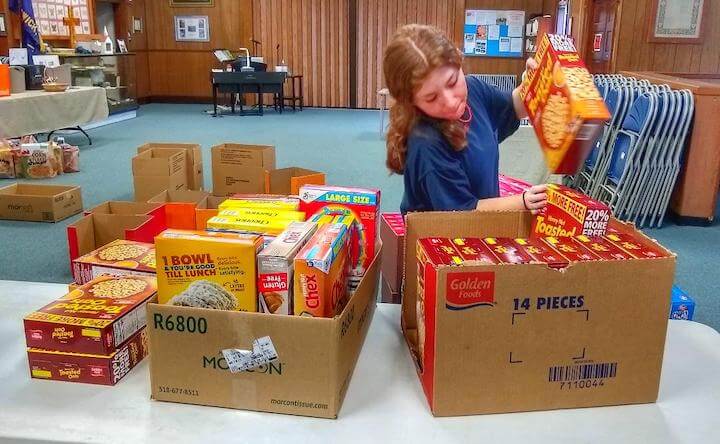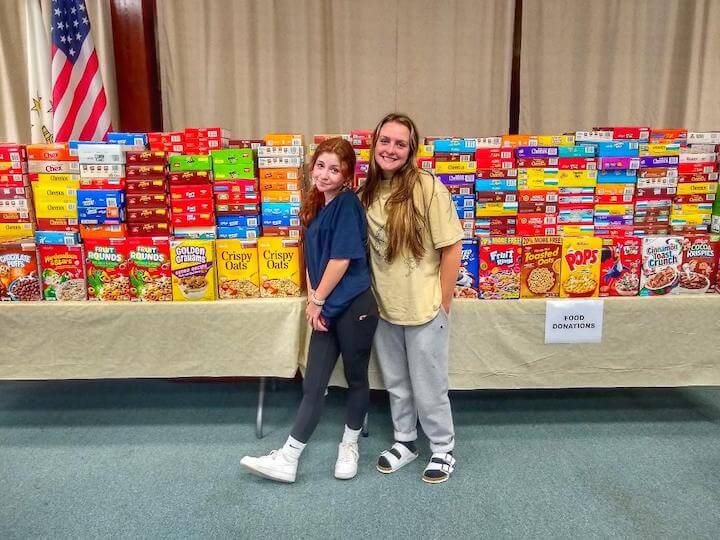 WARWICK, RI — West Bay Marketplace in Warwick, the third largest food pantry in RI, received 628 boxes of cereal thanks to The Lakewood Baptist Church 2nd Cereal Challenge organized by Lincoln Smith.
Sponsored by the church's "HELP END HUNGER" Food Ministry of their church,  the challenge ran during May and all of the cereal collected was delivered to West Bay Marketplace. In February, the 1st Cereal Challenge and collected 481 boxes of cereal. Since January they have delivered 1,381 boxes of cereal.
Smith made sure to give a "big shout out and thank-you" to his nieces Emily McGuire and Emma Vernet for their help in packing it all up, his church community and Pawtuxet Baptist Church that also assisted with the cereal challenge.
Their next project to help the hungry is a "DRIVE-THRU Food Collection" to benefit the RI Community Food Bank and West Bay Marketplace on Saturday June 26th from 10 a.m. to 1 p.m.
West Bay Marketplace serves Warwick, West Warwick and East Greenwich.  During COVID they have not turned anyone away, and they're helping between 250 and 300 families a week.  Their hours of operation for curbside pick-up are Monday thru Friday from 9 a.m. – 3 p.m.