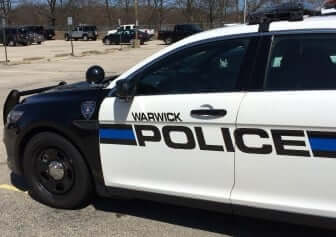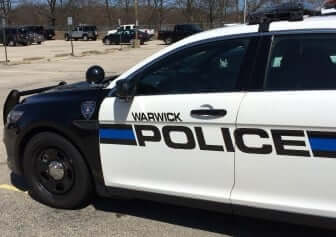 WARWICK, RI — Officer David Babcock was driving east on Veterans Memorial Boulevard Dec. 21 at 12:34 a.m. when a gray 2016 Mercedes CLA250 turned left out of the Plant City lot at 70 Centerville Road, headed the wrong way at his cruiser.
Babcock turned on his emergency lights and stopped in front of the Mercedes. It stopped and Babcock signaled for the driver to head back to Plant City. Once there, he asked her to roll down her window to talk. When she did, he smelled a strong odor of alcohol coming from the inside of her SUV.
Babcock identified the driver as Dara Arpin, 24, of 25 Northup Plat Road, Coventry, RI. She said she was coming home from East Greenwich.  She said she'd had  one alcoholic drink. As she spoke, Babcock noticed her eyes were bloodshot and her speech was slurred, according to the officer's report.
Babcock asked Arpin to take a series of sobriety tests. During the tests, Arpin displayed a lack of smooth pursuit and involuntary movement in her vision, was unable to keep a heel-to-toe path during a walk and turn test, and was unable to balance without hopping and swaying during a one-leg stand.
Babcock arrested Arpin, charging  her with  suspicion of DUI, and  transported her to Warwick Police Headquarters, 99 Veterans Memorial Boulevard, Warwick, where she  registered a .208 and .199 on successive breath tests.
Babcock transported Arpin to Kent Hospital for detox treatment. He charged her with DUI,  .15 or greater, first offense and cited for driving the wrong way.