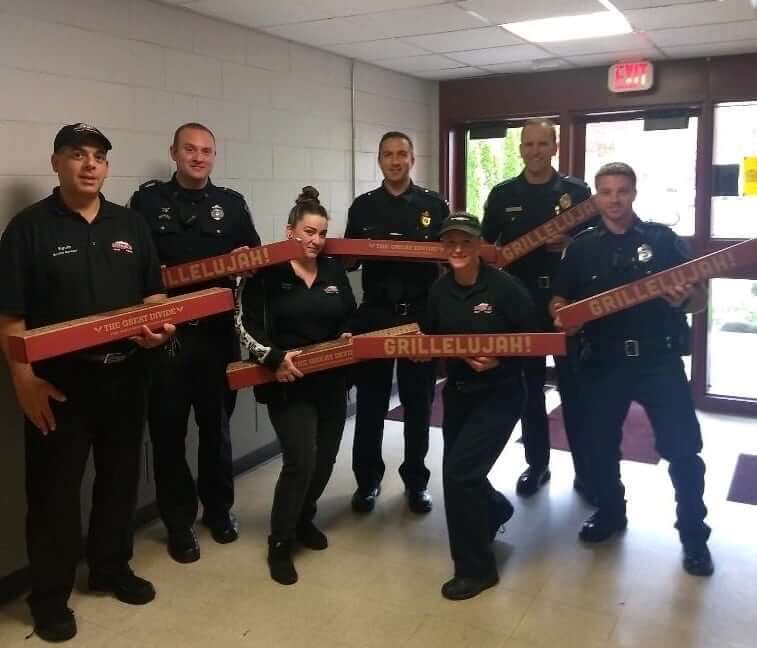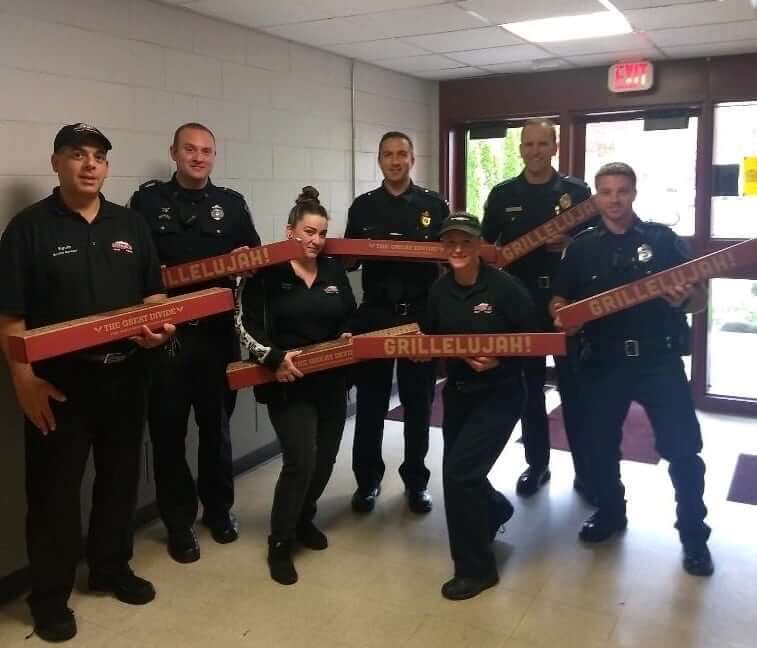 WARWICK, RI — Officers in more than 40 New England police departments, including Warwick Police and West Warwick Police, enjoyed nearly 300 feet of sandwiches Oct. 29 courtesy of D'Angelo Grilled Sandwiches.
Participating D'Angelo shops hand-delivered nearly seven feet of sandwich, or three of the company's catering menu item, the 29″ Great Divide, capable of feeding a family or hungry sports team, according to an announcement from the company.
The delivery was in thanks to the police officers for their constant hard work and service to their communities, according to D'Angelo.  The police department giveaway is part of the company's new 29″ Great Divide Giveaway, an ongoing program where on the 29th day of each month, every company D'Angelo location will donate 29″ Great Divide sandwiches to designated non-profit organizations such as schools, fire and police departments.
D'Angelo will continue this program throughout the year, aiming to reach a variety of public servants across every town it serves. For access to additional food rewards and offers, guests can sign up for the D'Angelo text program by texting FREE to 40518.