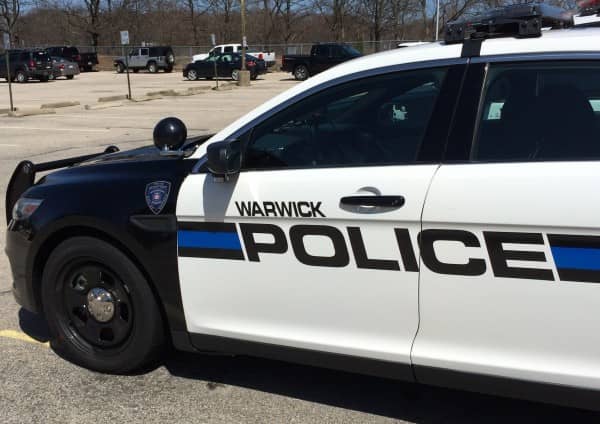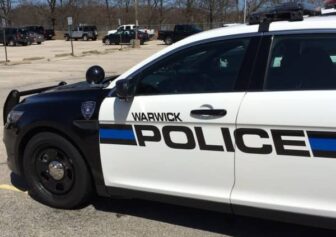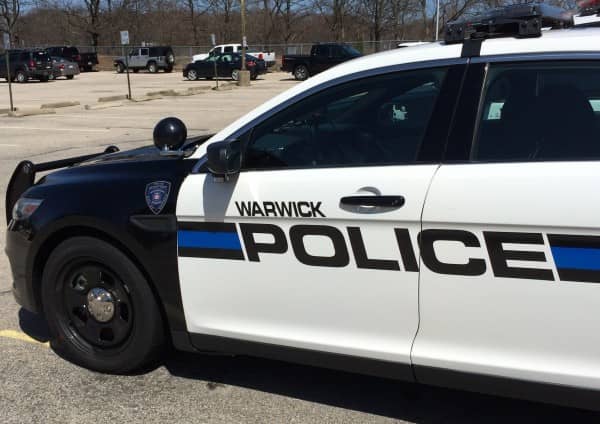 WARWICK, RI — Officer Timothy Lipka noted a silver Jeep Wrangler driver didn't appear to be following the speed limit or marked lanes on Post Road near the Raddison July 7 at 8:14 p.m., then found he was also ignoring licensing laws for driving and his .40 caliber Glock 22.
Lipka followed the Wrangler onto the Airport Connector and put on his lights to signal the Wrangler (which he estimated was traveling 50 mph in the 35 mph zone) to pull over, but the driver didn't stop for several seconds, according to the officer's report. Instead, Lipka saw the driver moving around in his seat as the Jeep swerved, actions he attributed to an attempt to hide a weapon or contraband.
When the driver did pull over, Lipka called for assistance and then used his cruiser's PA system to instruct the driver to put his hands outside the window. The man only put his left hand out, and Lipka repeated his instructions for both hands, after which the man complied.
Officer Kyle Fitsimmons arrived at the site, and Lipka ordered the driver out of the Jeep and then to walk toward the officer. Lipka searched the man, identified as  Daquan Hilton, 26, of 1783 Usher Road, Lancaster, SC, and found no weapons or illegal items on his person. A search of the Jeep, however, located an unlocked gun safe and a loaded .40 caliber Glock 22 in his locked glove box, according to the officer's report.
Lipka used the Jeep's key fob, which is not necessary to keep the Jeep running, to open the glove box, demonstrating the gun was within Hilton's reach and accessible while he was driving, according to the report. Hilton's driver's license was suspended and he did not possess a permit to carry the concealed weapon.
Lipka arrested Hilton, charging him with driving without a license and also with unlicensed possession of a firearm, and seized the weapon. Fitzsimmons transported Hilton to Warwick Police Headquarters, 99 Veterans Memorial Drive, where he was formally charged with driving with a suspended license, a misdemeanor, and Carry Pistol or Revolver Without License or Permit 11-47-8(a), a felony.
Hilton was released on $5,000 surety bail and scheduled to answer the felony charge in 3rd Division District Court Oct. 18.