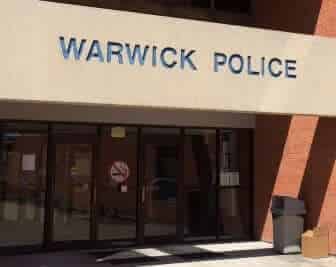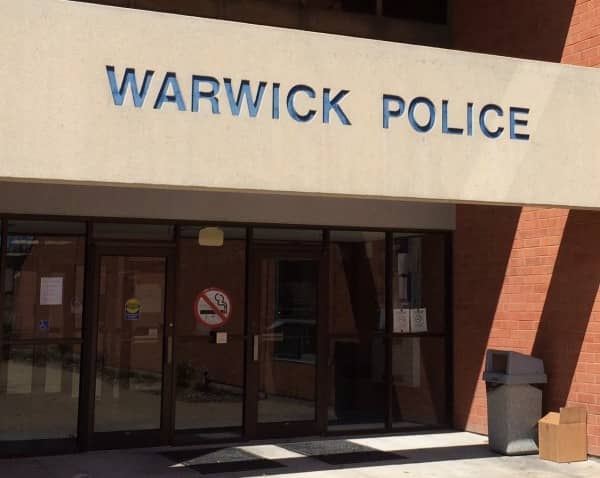 WARWICK, RI — Warwick Police received four reports of larceny between Jan. 8 and Jan. 15, ranging from opportunistic and aggressive vehicle burglary to intercepted delivery and a wallet fallen into the wrong hands.
Here are the details of those reports:
Jan. 8: Truck burglary At 4:06 a.m., Officer Jordan Guyton was dispatched to Greenwich Arms Apartments, 857 Greenwich Ave., where a man reported the theft of several items from his unlocked Chevy Silverado overnight.
The man told Guyton that he had discovered the items missing from his truck upon entering it, preparing to drive to work. Among the items missing from the truck were his wallet, which contained no cash, but did have three ATM cards inside.
Jan. 9: Car Smash & Grab At 7:38 p.m., Officer Sara Goes was called to 1350 Bald Hill Road, to the parking lot between Party City and The Edge Fitness Club, where a woman reported that someone had smashed the passenger side window of her car and taken her pocketbook.
In addition to the side window, Goes also noticed a deep dent in the left side of the window frame, and a scratch approximately an inch and a half in length on the front passenger door. Goes noted in her report that the damage indicated the culprit had used an object to break in the window and had struck the car a few times before breaking the window.
The woman reported the pocketbook was worth $300, and that she had business cards, makeup and a few credit cards inside. Her American Express card had been used to buy $28 in merchandise at 7-11 and $20 at Burger King.
Jan. 10: Lost Credit Card Comes Calling At 11 a.m., Officer Joshua Myer met with a man who reported his Discover Card, lost Jan. 6 someplace in Warwick with his wallet, had been used in Cranston. He said his wallet had also contained $280 in cash, his license, health insurance cards, and some lottery tickets.
Jan. 15: Stolen package At 1:07 p.m., Sgt. Steven Nelson spoke at Warwick Police Headquarters, 99 Veterans Memorial Drive, with a woman who reported a package containing a cell phone had been illegally signed for and stolen from at her home.
The woman reported that although the package is reported signed for at her address, neither her nor her daughter signed for it.