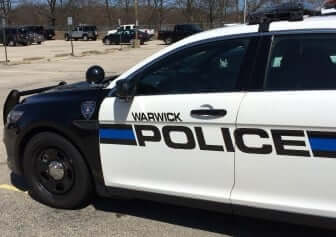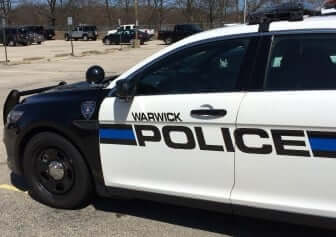 WARWICK, RI — On Nov. 1, 5:50 p.m., Officer William Holz arrested a trespasser at the Post Road Radisson, finding meth while searching him.
Holz had been patrolling the hotel at 2081 Post Road, the site of numerous calls for narcotics, prostitution and stolen cars, part of a series of patrols in the high-crime area, according to the officer's report.
As Holz drove through the lot, he spotted a man, later identified as Kevin Erazo, 22, of 9 Meeting St., Coventry, standing inside the door of his green 2010 Toyota. The man seemed anxious and quickly closed the car door to go back in to the hotel.
Holz checked the car's registration, looking up Erazo's information and drivers license, determining the man had been ordered not to trespass at the hotel.
The officer circled to return to the car but Erazo had driven the car out of the lot onto Post Road, where Holz stopped the car.
Holz spoke with Erazo, who said he knew he had been ordered to avoid the hotel, but had been visiting his girlfriend. Holz arrested him for trespassing, and placed him in his cruiser.
A search of Erazo turned up an orange plastic pill bottle with eleven orange capsules later identified as Amphetamine Dextroamphetamine., about 3.5 grams.
Holz charged Erazo with willful trespass, amphetamine possession and cited him for driving with a suspended license.