Warwick, RI — Officer Damian Andrews pulled over a speeding driver at 903 Warwick Ave. Nov.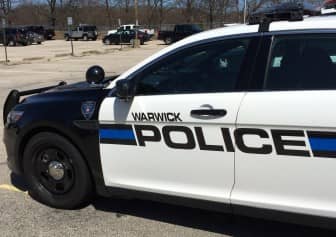 10 at 12:24 a.m., found  2.7 grams of cocaine in the car and arrested her for possession of the drug.
Andrews saw the green 1999 four door Buick Lesabre with Massachusetts plates speeding headed south, pulled out behind her and stopped the car.
The officer identified the driver as Melissa Diaz, 25, of 553 Cambridge St., Apt. 3, Worcester, MA.
As Andrews spoke with her, he noticed she appeared to be sitting on a plastic bag with a white substance inside. The officer called for a second officer to assist, and asked Diaz to step out of the car, the officer reported.
As Diaz got out, Andrews saw her grab the bag and place it in a pocket. Andrews asked her to take her hands out of her pockets, and that he'd seen her pocket the bag.
Diaz's response, "I don't know what you're talking about," according to the report.
The officer arrested Diaz, placing her in handcuffs, and asked that his backup officer be a woman, since Diaz didn't appear to be wearing a shirt under her jacket. He also retrieved the white substance form Diaz's pocket.
Two officers arrived, a man and a woman, and the female officer patted down Diaz, finding nothing else illegal on her person. Diaz was transported to Warwick Police Headquarters on Veterans Memorial Drive.
The white substance later tested positive for cocaine, 2.7 grams worth.
Diaz was charged with cocaine possession, a felony, and issued a violation for speeding.