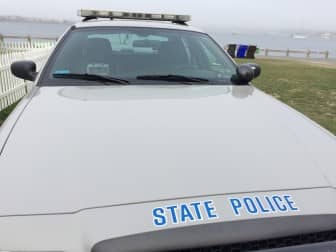 Warwick, RI — State and Warwick Police will step up patrols during Thanksgiving to prevent crashes and fatalities during the widely-travelled holiday, considered the busiest travel time of the year.
Funding from the Department of Transportation Office on Highway Safety will pay for police to step up patrolling from Nov. 25 through Nov. 29, focused on enforcing seat belt use, curbing aggressive driving and taking intoxicated drivers off the road.
In addition to the "Click It or Ticket" campaign, where officers will issue tickets to people who aren't using seat belts ( which have helped save thousands of lives), police will also run the Rhode Island Statewide Impaired Driving Task Force, a combined Trooper/local police effort targeting impaired drivers to reduce traffic fatalities and serious injury.
Troopers will practice zero tolerance with regard to impaired, drunk or drugged drivers, as well as child restraint and seat belt violations.
State Police will also be maintaining high visibility throughout the Thanksgiving Holiday weekend with patrols targeting impaired or intoxicated drivers, seat belt and child restraint violations, aggressive drivers, speeding violations, texting violations, and everyday traffic violations.
"Surviving your Thanksgiving drive this year, and making it to next Thanksgiving can be as simple as buckling up. In 2013, approximately 12,584 people survived crashes because they were buckled up. If everyone had worn their seat belts that year, an additional 2,800 lives could have been saved. And that's the point of this national seat belt campaign: "Buckle Up America – Every Trip, Every Time," the State Police reported in a release about their holiday efforts.
The State Police also reminded motorists they can immediately report dangerous drivers or hazardous roadway conditions by dialing 911 on their cellular phones.
"The holiday season is a time to appreciate your families and friends but is also a very dangerous time of year for fatal and serious motor vehicle accidents. So this Thanksgiving, and every day of the year, make sure your seat belt is buckled before you start any road trip—whether it's one mile or a thousand. We ask that you be responsible so you can enjoy all that means most to you. Have a safe Thanksgiving," said Colonel Steven G. O'Donnell, Superintendent of the Rhode Island State Police.