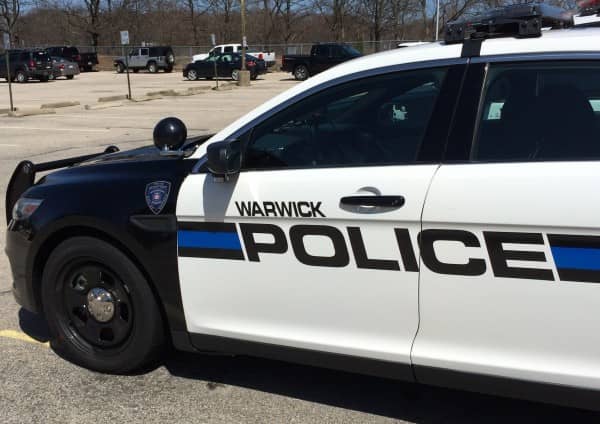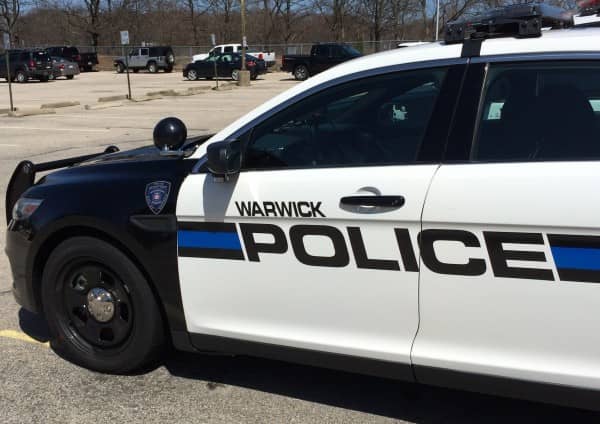 WARWICK, RI — At 4:09 a.m. April 9, Officer Zachary Coyne was driving toward the intersection of Post Road and Palm Boulevard when he spotted a red 2010 Ford Escape speeding at 60 mph south on Post Road, stopping and arresting him on a DUI charge.
Coyne made a U-turn and caught up to the Escape in the 35 mph zone, attempting to stop the driver before the on-ramp to Rte. 37, after watching the car drift over the fog line and nearly strike the curb. The Escape continued onto the highway, however, going a short distance before abruptly swerving right, nearly striking a construction barrel. Coyne radioed for assistance, and Officer Nicholas Manoccio arrived shortly after, the officer reported.
Coyne spoke with the driver, identified as David R. Fogell, 61, of 16 Cardinal Road, Cranston, RI, who took several minutes to sort though his glove compartment contents for his registration, which was apparent to Coyne as the only white documents among the papers Fogell kept there, according to the report. Coyne noted Fogell's eyes were bloodshot and watery, and that his face was red. The driver admitted to speeding, estimating his speed at 65 mph, and said he was heading home after visiting family in Warwick, though he was unable to give the address, according to Coyne's report.
When asked why he didn't immediately stop, Fogell said he had been waiting to find a safe place to do so, according to Coyne's report. At this point in the report, Coyne noted Fogell's chosen spot to stop was on a busy highway with a jersey barrier and cars going at freeway speeds. When asked if Fogell considered the spot safe, the man told Coyne he did. Fogell's speech was so slurred Coyne asked him to repeat himself multiple times, according to the report.
Fogell refused to take any sobriety tests, and Coyne arrested him and drove him to Warwick Police Headquarters, 99 Veterans Memorial Drive, where he also refused to submit to a chemical test of his blood alcohol. Fogell's Escape was towed by Shea Towing.
Coyne charged Fogell with DUI, blood alcohol unknown, and cited him for refusing the breath test. He also cited him for speeding and lane violations.