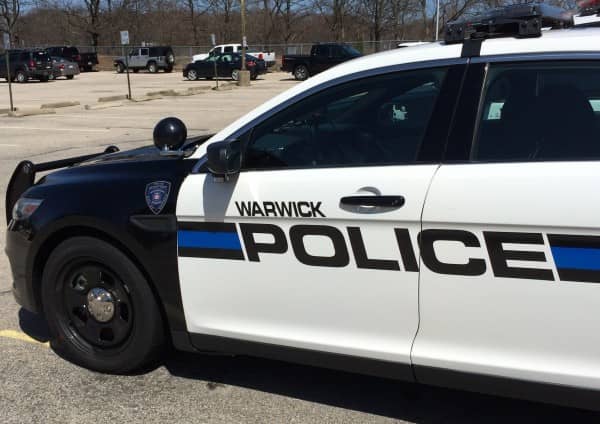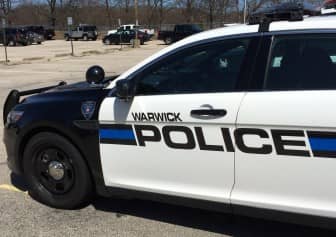 Warwick, RI – Warwick Police reports between Nov. 16 and Dec. 3 detailed vandalism and larcenies from local vehicles, including a smash and grab that wiped out a man's entire gift shopping day.
The following reports are from publicly available records at Warwick Police Headquarters at 99 Veterans Memorial Highway:
On Dec. 3, at 5:36 p.m., Officer Kevin McGuire met with a man from Sandwich, MA at police headquarters who reported the rims and tires were taken from his black 2014 Jeep Grand Cherokee while it was parked at the Marriott at 55 Jefferson Park Road between Nov. 27 and Nov. 29.
The man said he used the Park and Fly service, and had left the Jeep at the location, facing the front of the building, under a street light. The hotel informed him there were no video cameras in the lot and they didn't notice the theft until the morning of Nov. 29, the man said.
He said the hotel contacted him in Orlando to alert him of the theft, and he left it there until Dec. 3 when he was able to arrange to have it towed to have new rims and tires put on.
The cost for the missing tires and rims was $3,700.
Police report the following additional incidents:
At 3:59 p.m. Nov. 30, a Rustic Way man reported a Eagle Fish Finder worth $300 had been stolen from his boat.
At 6:48 a.m. Nov. 28, a Stewart Street man reported someone had smashed the rear window of his car and taken a 55-inch LED Samsung Television worth $649. The theft happened sometime between 5 a.m. and 6:48 a.m., he said.
At 12:52 a.m. Nov. 27, Susana Vazquez McCoy, 29, of South Kingstown flagged down a police officer in the parking lot of Showcase Cinemas at 400 Bald Hill Road, reporting the rear passenger side window of her car had been smashed.
The damage, about $250, occurred sometime after 9:50 p.m. when she entered the theater, she said.
At 7:24 p.m. Nov. 18, an officer was called to the parking lot at TJ Maxx, 1245 Bald Hill road, where a man reported all the gifts he'd recently purchased had been stolen from his black 2012 Nissan Frontier.
The officer spoke to the man, Pasquale Lafazia, 57, of Cranston, who said he'd purchased several gifts at Kohl's, including a bed set, two pairs of sneakers, and some sheets and assorted bedding, worth a total of $299.38, then parked his truck outside the Hibachi Grill.
Upon returning from Hibachi Grill, Lafazia said, he noticed the window of his truck had been smashed and all the gifts stolen.
At 2:23 p.m. Nov. 16, an officer was called to 303 Greenwich Ave for a report of several tools stolen from a storage unit.
The officer spoke with John Capuano, 50, who told him that he'd last seen checked on his tools, kept in a storage unit accessible by shared by tenants on the second floor.
Missing from the unit were two sets of impact swivel sockets worth a total of $300, a full set of snap-on wrenches worth $100, a full set of Craftsman sockets, $50, a socket wrench worth $30 and an $100 electric drill.