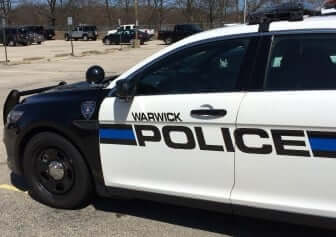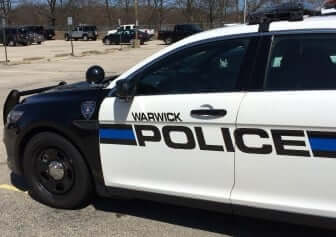 WARWICK, RI — Warwick Police called to Conimicut Point boat ramp near on Shawomet Avenue Sept. 17 at 11:37 p.m. for gunshots found a man with an unsecured 9mm Smith & Wesson handgun in his silver Nissan Altima, with no permit to carry, and seized the illegal carry pistol.
Officers did not find evidence that the man, Ariel Suarez, 34, with a last known address at 25 Noyes Ave., Providence, RI, had fired the weapon that day, according to WPD reports. They released him at the park after questioning him and seizing the pistol. During that discussion, officers learned that Suarez was homeless, had been living in the Altima, and that he possessed other firearms, kept at a family member's home.
Officers also filed a warrant for his arrest for carrying a pistol without a permit. RI State Police arrested him on the warrant Sept. 20, then took him to Warwick Police Headquarters, 99 Veterans Memorial Drive, delivering him to WPD custody, according to WPD reports.
Suarez's Altima was also unregistered. Officers cited him for Improper Use of Registration or Title Certificate and Operating a Motor Vehicle With Cancelled Registration, for which he is due in the RI Traffic Tribunal Dec. 1. He was arraigned on the pistol carry without a permit charge Sept. 20, scheduled for a Dec. 18 hearing, and released on $50,000 personal recognizance. 
Warwick Police arrested him again Oct. 14 on a charge of driving with a suspended/revoked license, fourth offense.
According to Officers Charles Walker's report, he and Officer Alyssa Comeau were called to the area to investigate a boater's report of gunshots followed by a car speeding away. At the scene, the caller said he had heard four to five gunshots coming from the beach area. He did not see the shots or the vehicle that sped away, he said.
The officers checked the parking area, finding only a silver 2011 Nissan Altima. Inside the Altima, in plain sight, was a cell phone, with open green ammo can on the seat. Officers also spotted a box of 9 mm ammunition in the center console.  The rear driver's side window of the Altima was open.
Shortly after inspecting the Altima, a couple approached from the east side of Conimicut Park. The officers ordered them to stop, face away from them and to raise their hands. The pair were searched for weapons and identified as Suarez and a friend, who said they were having a date at the beach.
When asked if he had firearms in the car, to which Suarez replied, "Yes, legally," and proceeded to show the officers his black Smith & Wesson 9 mm M&P, unloaded, inside an unlocked black case, with no trigger lock, in his trunk. Police determined Suarez did not have a carry permit, and seized the gun.
Suarez's date told Officer Alejandro Martinez, called to speak to her in Spanish, that Suarez had briefly left her to get his phone from his car as they walked to the beach. While he was gone, she said she heard loud banging in the air that she assumed were fireworks. Suarez returned shortly after and said he had not found his phone, she said, according to the report.
She also said there had been a red Jeep at the lot when they parked but that she didn't know them.