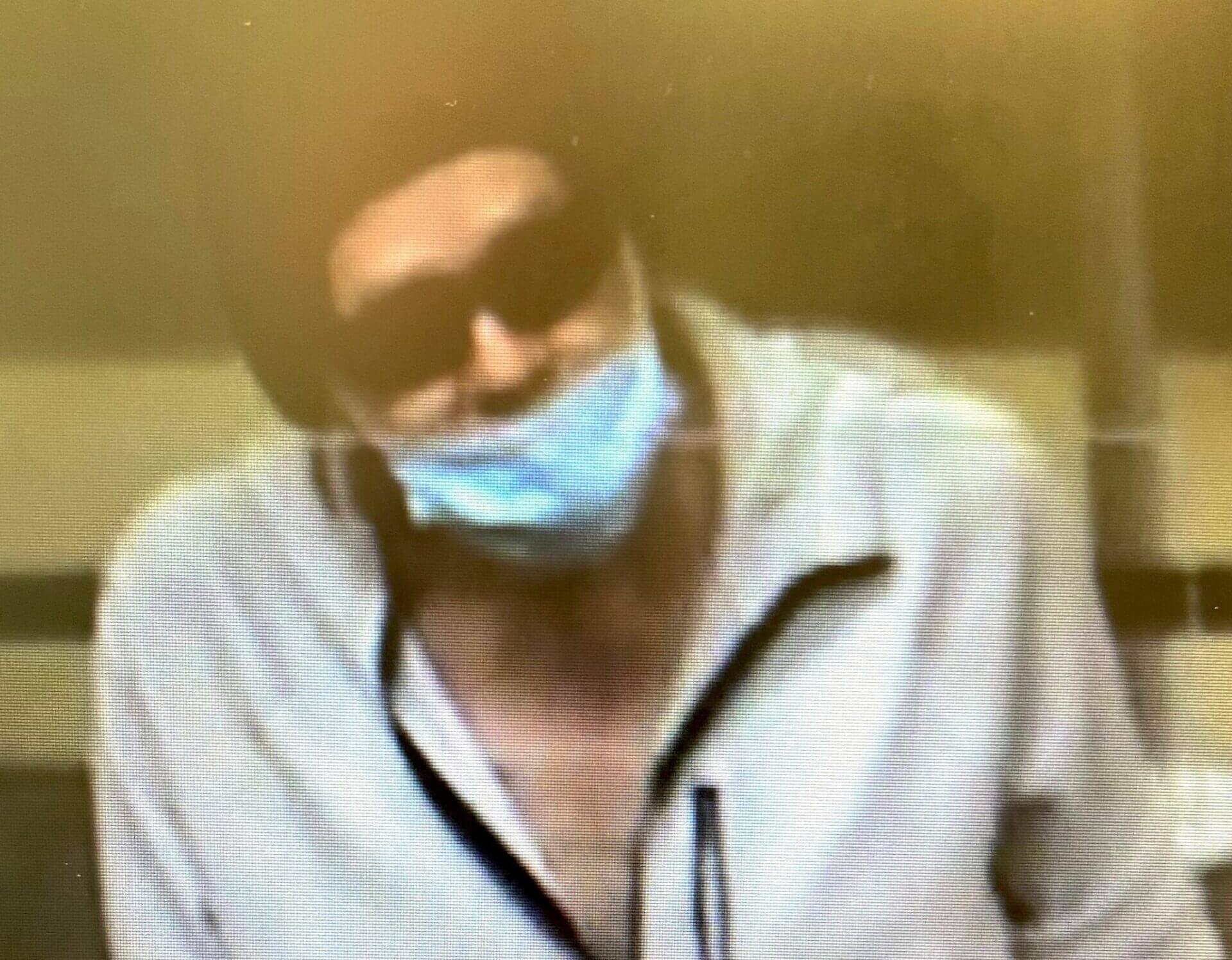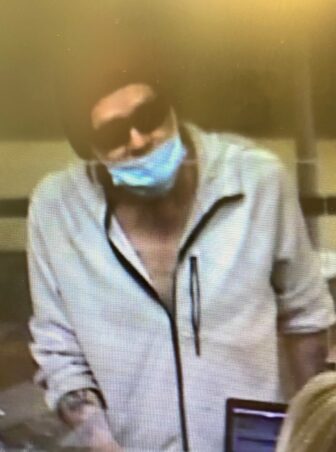 UPDATE: Police report they have identified the suspect. The Warwick Police Department has not yet released the name of the suspected bank robber.
WARWICK, RI —   Warwick Police  are asking the public's help identifying and locating a man who robbed Harbor One Bank, 2089 Warwick Ave., Warwick at 2 p.m. Friday.
At that time, police report, a tall white man wearing a white zipper-style jacket, a black winter hat, sunglasses, and a medical mask entered the bank and passed a note demanding cash, according to Warwick Police. No weapon was displayed. The suspect fled in an unknown direction with an undisclosed amount of cash, police reported.
"Additional surveillance photographs of the suspect may be posted on our Facebook page when they become available," Police noted in their announcement.
This is the second time this month a Harbor One branch has been robbed in the city. On May 10, police reported Paul Edward Larson, 60, of East Greenwich, robbed the Harbor One branch at at 3830 Post Road.
Police asked anyone recognizing the man in the  surveillance photograph of the latest robbery, or who have any other information, to call the Warwick Police Department at (401)468-4233 or (401)468- 4200.