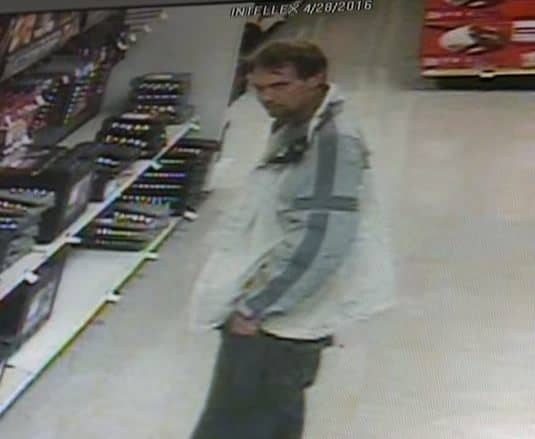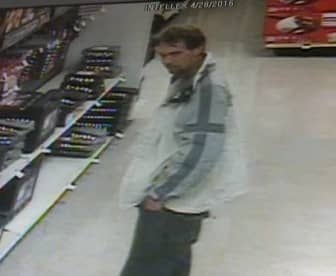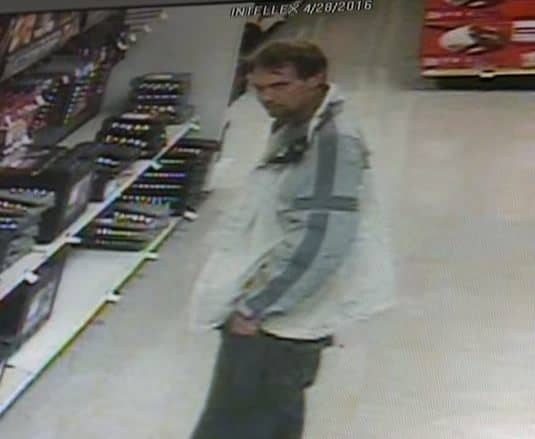 Warwick, RI — Warwick Police have video footage of a thief stealing $400 in tools from Sears at the Warwick Mall on Ball Hill Road April 28 at 7:30 p.m., and they're hoping you can help them 'socket' to him.
The Warwick Police Facebook page reported that the man, caught on the store's video surveillance, took two socket sets valued at a total of $400 and left the store with them, without paying for the merchandise.
"As this fella ogles at the plethora of Craftsman tools offered for sale at our local Sears store he comes up with his own idea. A No Pay Day-now that is quite a sale!" police wrote on the page.
Police ask that anyone who can help them ID the thief  contact them through Instant Messaging their page directly, or call Det. Sgt. Eric Falcofsky at 401-468-4254.