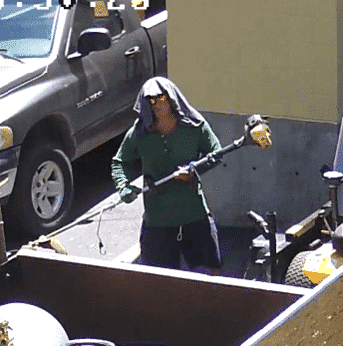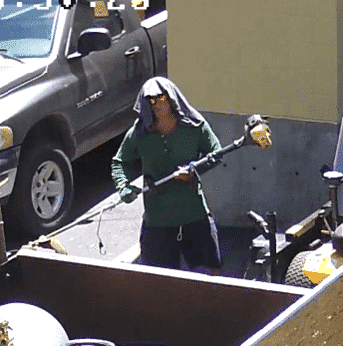 WARWICK, RI – Warwick Police are seeking the public's help identifying a thief who's been stealing equipment from business lots, including his latest theft Sunday at 1:30 p.m. on Knight Street, which a video shows him in the act of committing.
"Here he is pictured stealing some weed whackers and leaf blowers on Sunday, 6/12, at 1:30 in the afternoon on Knight St (just past NYLO). He's either really hot and trying to shade his head or he knows he's on camera. Smile!!," wrote the Warwick Police on their Facebook page along with several stills from surveillance video of the culprit in action.
The stills also show the man driving from the scene of the theft in a mid-2000s red GMC pick up truck.
Police ask anyone with information on the thief to either IM or call Detective Sergeant Eric Falcofsky at 401-468-4254.