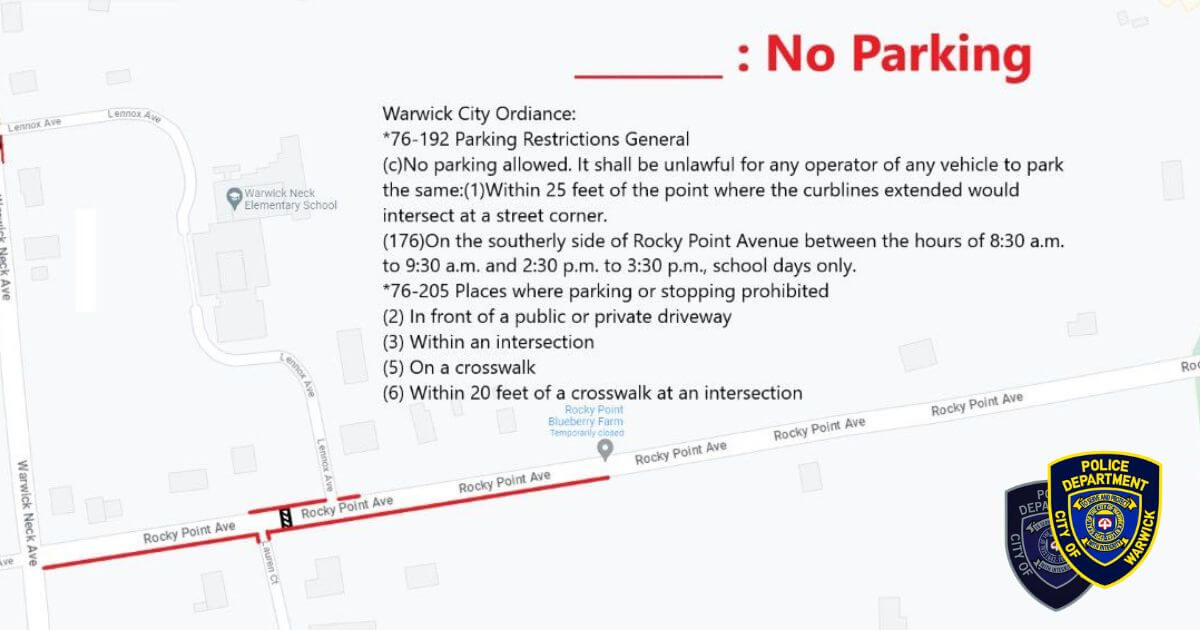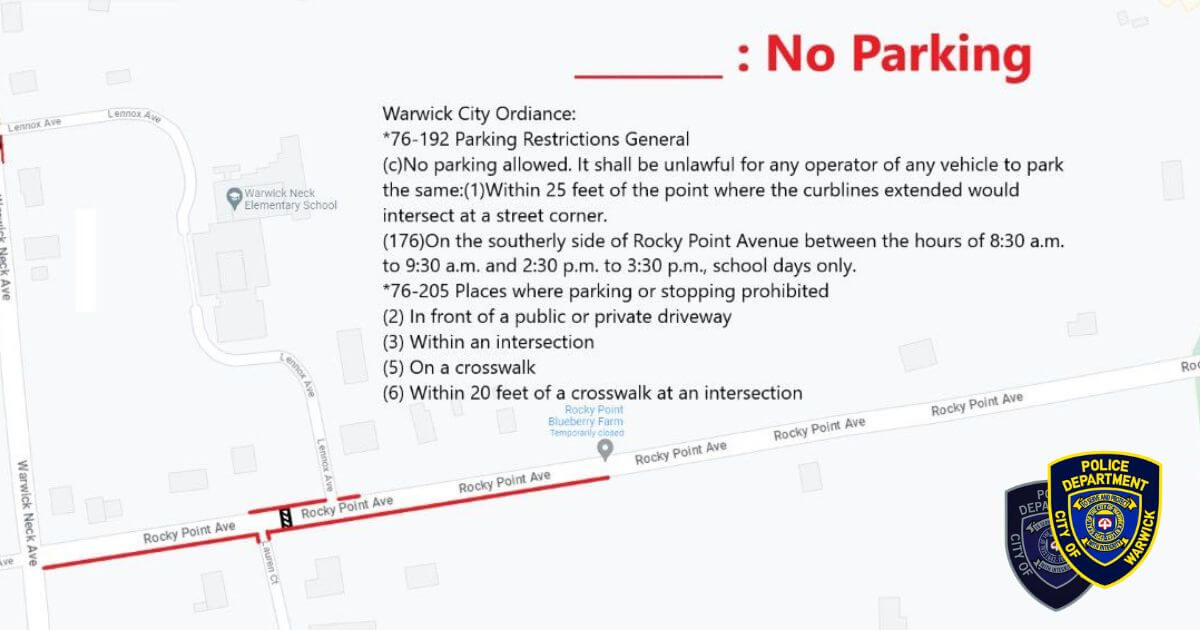 WARWICK, RI — Warwick Police reminded families this morning about Warwick Neck parking restrictions near the elementary school, which is written into City ordinance.
"As a reminder, we all need to do our part to keep our streets safe. Please see the attached diagram of where parking restrictions are in place around Warwick Neck Elementary," the WPD wrote on their Facebook page at about 7 a.m.
All Warwick schools began classes Tuesday.
"Welcome Back, Students! We are looking forward to having another wonderful school year here at Warwick Public Schools!" the district wrote on their website.
When Warwick Public Schools posted its list of bus routes a few weeks ago,  Supt. Lynn Dambruch saying the district has enough vehicles to handle student transportation. The district will continue using "some" bus depots, or central locations where nearby students are picked up and dropped off.