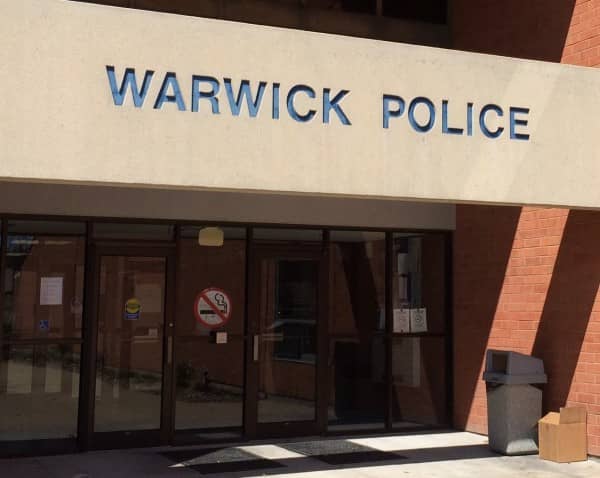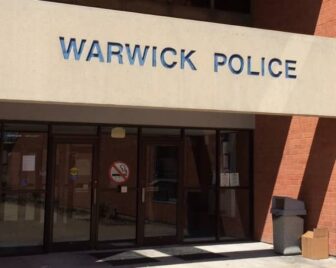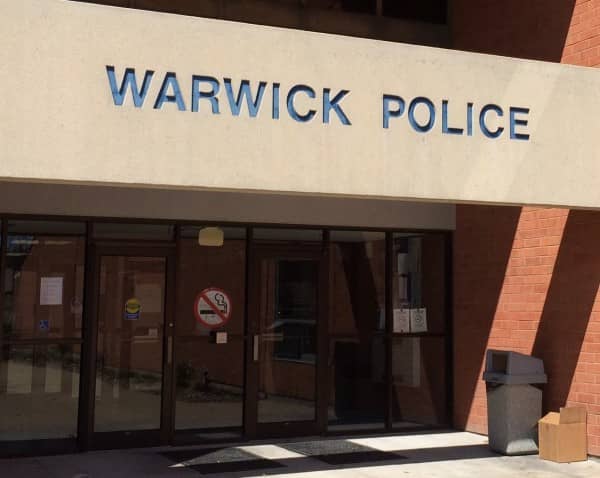 PROVIDENCE, RI — Warwick Police Sgt. Britton Kelly, 55, has been charged with simple assault after kicking and punching a handcuffed man in the head after he'd been arrested July 15.
Today, Attorney General Peter F. Neronha and Col. Bradford E. Connor, Chief of the Warwick Police Department, announced the charge, filed  in Third Division District Court. Kelly was arraigned and released on $1,000 personal recognizance. The Court also issued a No Contact Order with the victim.
According to the AG's office, on July 15, 2023, officers from the Warwick Police Department responded to a domestic disturbance on Amsterdam Avenue in Warwick. Officers arrested a woman for her role in the domestic incident. During her arrest, the woman's husband, Ryan York, intervened and attempted to physically pull one of the officers away from her. Officers then arrested York and placed him in the rear of a police vehicle.
 A short time later, Kelly went to the rear of the vehicle where Mr. York was handcuffed and restrained in his seatbelt and kicked him in the head. It is alleged that Sgt. Kelly then struck Mr. York in the face before forcibly removing him from the rear of the vehicle.
The Warwick Police Department reported the incident to the Office of the Attorney General and the matter was jointly investigated by the Warwick Police Department and the Neronha's office, in keeping with the Attorney General's Protocol for the Review of Incidents Involving the Use of Deadly Force, Excessive Force and Custodial Death.
Kelly is scheduled for a pre-trial conference on Aug. 10 in Third Division District Court.