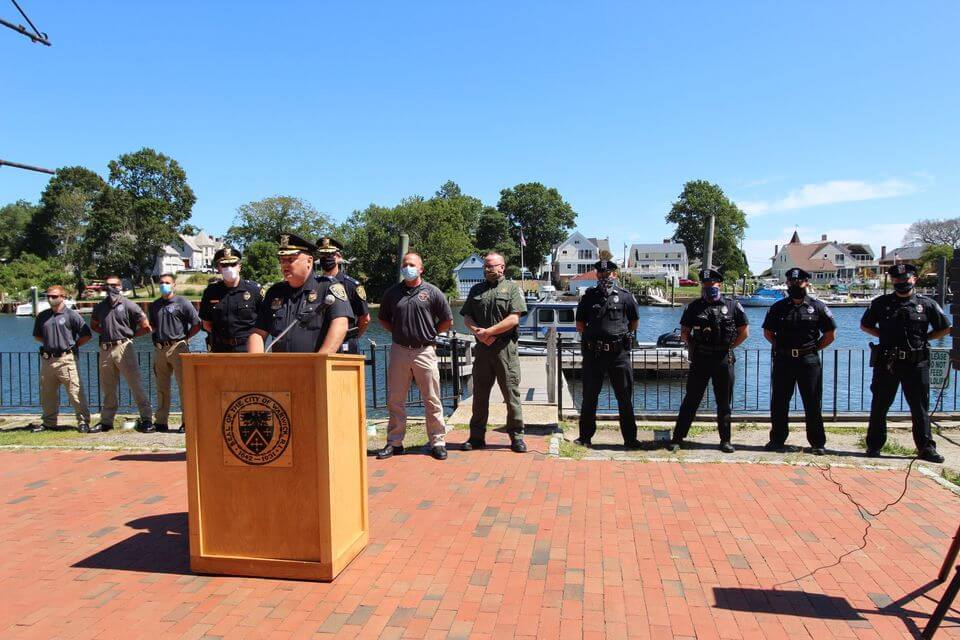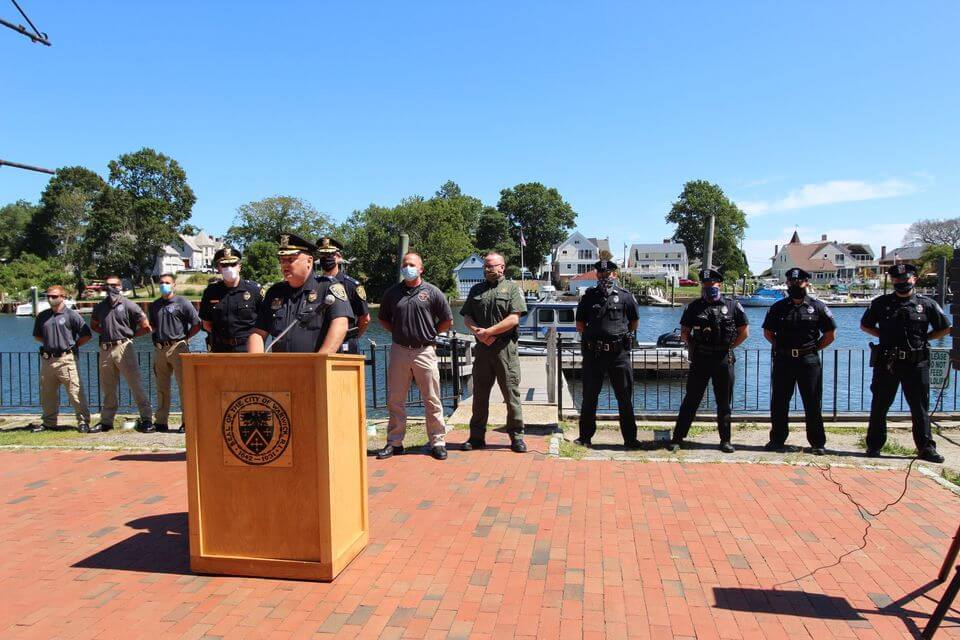 WARWICK, RI — Warwick Police presented one of two Rosborough Roughwater 9.11 30-foot boats donated by the DEM to its Dive Team/Marine Unit at the Osprey Boat House Wednesday, expanding WPD marine patrol ability.
"Our Dive Team has already been doing a tremendous job in enforcing boating laws and increasing the public's knowledge of boating safety, and the Marine Unit will go a long way in stepping up enforcement so that everyone in and on the water will be sure they can enjoy themselves and be safe," Mayor Joseph J. Solomon said in a statement about the newly donated boats.
The Dive Team's secondary functions include vehicle and aircraft recovery, ice diving, underwater crime scene investigations, and evidence recovery. The Police Marine Unit will complement the Warwick Fire Department and harbormaster presence in the water to help ensure a safe and responsible environment for boating, Solomon said.
Solomon asked WPD Chief Col. Rick Rathbun to look for suitable vessels and staffing to expand the police department's water patrol capability shortly after taking office, according to the Mayor's office. The Department arranged the donation of the two boats from the state Department of Environmental Management.
"The department's public safety mission doesn't end at the edge of our City's waterways," Rathbun said. "Through the support and leadership of Mayor Solomon, I am proud to be able to say that the WPD can protect and serve by land as well as sea now as a result of our newly updated and implemented Marine Unit. We can now patrol these marine areas in conjunction with our normal day-to-day operations on land here in Warwick."