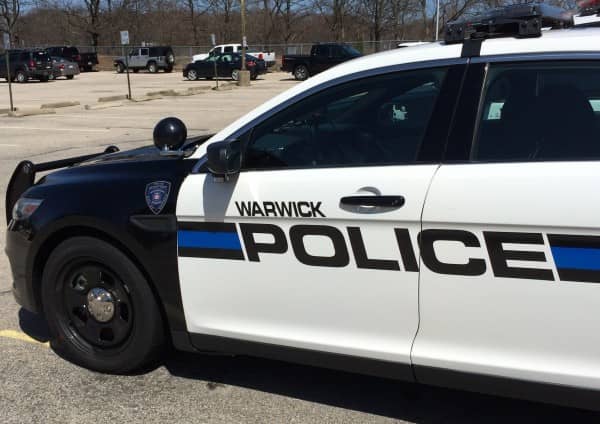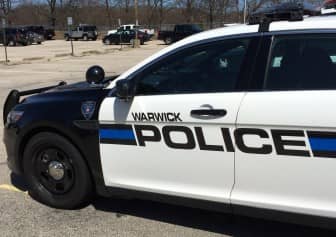 Warwick, RI – Warwick Police responded to  the Assembly of God Church at 425 Sandy Lane  Sept. 28 for a report of vandalism that caused $2,097 in damage.
Warwick Police Officer Joseph Myer was dispatched to the church at noon, where he spoke with church board member Brian Richardson. The church representative said the vandalism likely occurred between 8 and 10 p.m. on Friday, Sept. 26.
Both a basketball hoop and light post had been vandalized, causing $597 and $1,500 in damage respectively. Richardson said a neighbor had seen the basketball hoop at 8 p.m. and it had been intact, but by 10 p.m. it had been moved toward the church and out of the neighbor's sight.
Condenser stolen from Engineering Company
Warwick Police responded to Mutual Engineering at 25 Stafford St. for a report of a stolen pump condenser Oct. 2 at 10 a.m.
Officer Nicholas Dinardo spoke with Gail St. Pierre at the company, who said the condenser was worth $658 and was last seen on the previous work day, Oct. 1.
Home Depot Customer Reports Wallet Stolen at Store
Warwick Police were called Home Depot at 80 Universal Blvd. for a report of a stolen wallet Sept. 28.
Officer Nicholas Reay was dispatched to the store at about 9:40 a.m., where he spoke with a Michelle Wheelock, 26, who said she had left her black wallet inside a carriage she was using to shop at the store that day. After returning to retrieve the wallet, she found it was missing.
The woman said the wallet contained a Bank of America Visa card, Bank of America debit card and gift cards totaling $350, as well as her license, social security card and $400 in cash.
Home Depot personnel told Reay they could provide video footage of the time of Wheelock's visit to the store.
Bay Avenue Woman reports theft from car
Warwick police were called to Bank Rhode Island on Centreville Road Sept. 29 at 9 a.m. to speak with a woman who reported a theft from her vehicle while it was parked at her home the previous evening.
The woman said she had noticed the theft after arriving at work at the bank. When entering the car that morning, she said, she had noticed her seat was pushed all the way back, her door had been partially open and some items were hanging outside the car.
Upon arriving at work, she said, she spoke with her boyfriend, who said he had not been in the car. The woman then realized that her coach sunglasses were missing from the car.
The woman said she had parked the car on her street at 4 p.m. Sept. 27 prior to driving it to work that day.