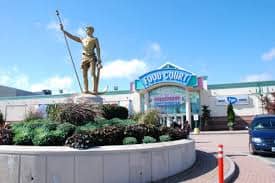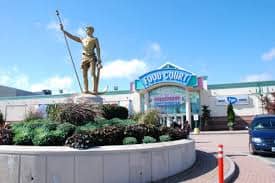 Warwick, RI — Warwick Police were called to the Warwick Mall Sunday at about 1 p.m. for reports of shots fired, finding a gun and shell casings in the parking lot, and are investigating the incident.
No one at the mall was injured, Warwick Mall owner Aram Garabedian said. Police left the mall at about 3 p.m., and continue to investigate the shooting.
Garabedian said a woman entered JC Penny and said she'd heard gun shots in the parking lot outside. Police received a report of the shooting at about 1 p.m., and dispatched officers to the mall, according to scanner reports.
Warwick Police could not be reached for comment, but @NBC10  posted a statement from the department saying the report was of a man shooting someone inside a car in the mall's parking lot.
"The vehicle and suspect immediately left the scene prior to the arrival of responding police officers. A hand gun and several shell casings were located at the scene,"  the statement reads.
Police and Warwick Mall Security made a security sweep of the mall and surrounding area, according to the statement.
Police found a gun in the parking lot, but no sign of who may have fired the shots, and no sign of anyone injured, Garabedian said.
Garabedian said he received a call from mall security about the report of shots as he was entering the mall for a routine check of the property.
"The good thing about it is this," Garabedian said, "I don't know of anyone injured at the mall."
Warwick Police ask anyone with information about the shooting to call them at 401-468-4200.