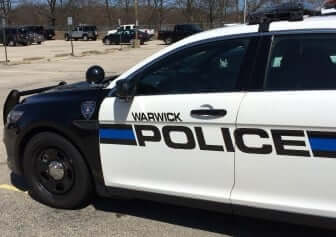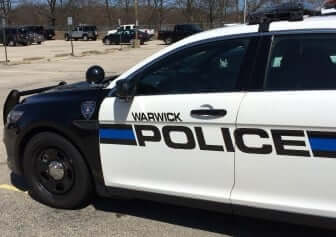 WARWICK, RI — Officers Charles Walker and David Babcock were called to Best Buy, 24 Universal Blvd. Oct. 10 at 5:41 p.m. for a shoplifting in progress, intercepting the thief in a minivan in the parking lot.
When the officers arrived, they found the thief, identified as Saul Mendez, 32, of 47 Gordon Ave., Providence, RI, in the minivan described by the department store's staff, a gray 2008 Toyota Sienna, which had a cracked windshield, according to Walker's report. Walker spoke with Mendez, who immediately admitted to taking two pairs of headphones, specifically Beats Fit Pro True W, worth a total of $399.98.  Mendez said the headphones were in a compartment in the back of the van.
Walker removed Mendez from the minivan and placed him in handcuffs, then placed him in the back of his patrol cruiser. Best Buy staff identified Mendez as the person they'd witnessed taking the headphones without paying. Walker retrieved the headphones from the van and returned them to the Best Buy staff, according to the report.
In a statement to police, a staff member said they had found two security wraps removed from the headphone sets in the home theater section, alerting them to the theft. The footage was turned over to Warwick Police for use in the case against Mendez.
Walker transported Mendez to Warwick Police Headquarters, 99 Veterans Memorial Drive, where he was processed and held as a bail violator. He was charged with one count of shoplifting, first offense.