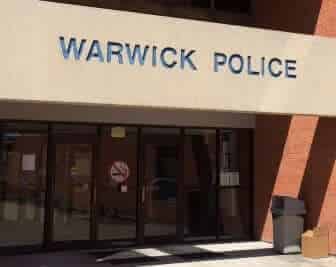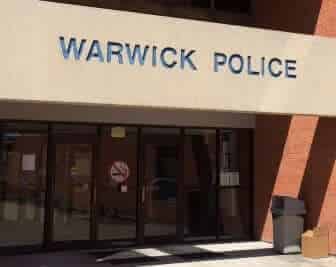 Correction: An earlier version of this story inaccurately reported the address of Adams as reported by police. The story has since been updated with the correct address.
WARWICK— Warwick Police have identified the pedestrian fatally injured after running into a police cruiser's path Monday on West Shore Road, and the officer driving the cruiser.
The man struck, who later succumbed to his injuries and was pronounced dead at Kent Hospital, is Brian Adams, 25, of 2220 Warwick Ave., Warwick, RI, Warwick Police reported Wednesday. The officer involved in the crash was Officer Thomas Paine, employed by the Warwick Police Department since 2017.
The accident and events leading to it remain under investigation by the Warwick Police Department and Rhode Island State Police, said Warwick Police Chief Col. Rick Rathbun.
"As such, no further information will be released at this time," Rathbun wrote.
Warwick Police as anyone with information about the crash or events before it is asked to contact the Traffic Unit at (401) 468-4200.