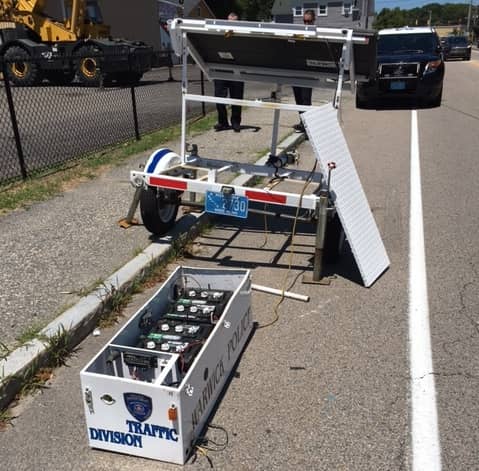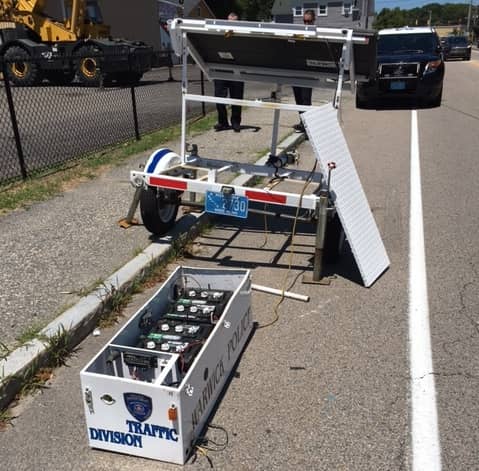 WARWICK, R.I. — Warwick Police are asking the public's help identifying the driver who struck and destroyed an electronic message board on of Oakland Beach Ave. today at 12:27 p.m.
Officers responded to the area of Oakland Beach Avenue and Gordon Avenue this afternoon for a report of a crash involving an electronic message board trailer, owned by the city, according to Warwick Police.
The message board had been deployed in the south breakdown lane of Oakland Beach Avenue near Oakland Beach Elementary School to alert motorists of the impending fireworks show at Oakland Beach, police report.
An unknown vehicle, possibly green or teal in color, veered off the roadway and struck the message board, totaling it. The vehicle fled the scene in an unknown direction. Police say traffic was moderate at the time of the accident.
The Warwick Police Department Accident Reconstruction Team is investigating the accident.
Any person with information related to the accident is requested to contact the Warwick Police Department Traffic Division at (401)468-4293. Please contact Sgt. John Kelly.