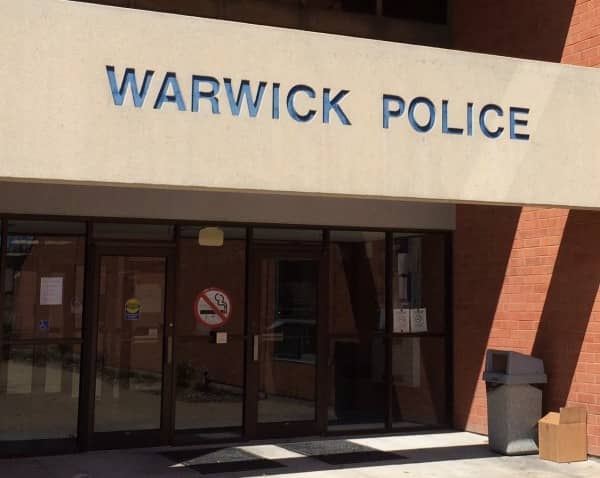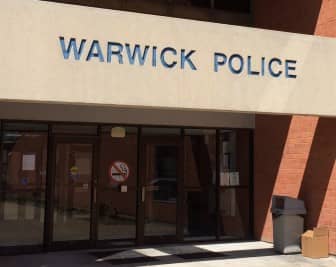 Warwick, RI – Warwick Police caught up with a hit & run driver shortly after responding to the three-car crash he was involved in on West Shore Road at Groveland Avenue at 7:26 p.m. Wednesday when he sought medical attention at Kent County Hospital.
Police have charged John Rigney, 37, of 22 Call St. in Warwick with failing in his duty to stop in an accident resulting in serious bodily injury, a felony, according to a release from Warwick Police sent to media this afternoon.
According to the release, the 2006 Silver Ford F150 pickup truck driven by Rigney was travelling west on West Shore Road when it rear-ended a 2015 Kia Soul, forcing it left of center, striking a 2004 Hyundai as that car travelled east.
The operators of the Hyundai and the Kia, along with its passenger, were taken to RI Hospital with serious but non-life threatening injuries. The operator of the Ford F150, later identified as Rigney, fled the scene, continuing west toward Apponaug.
Officers put out a statewide BOLO (be on the lookout) for the vehicle.
A short time later, officers at Kent County Hospital on an unrelated matter were alerted to a man at the hospital after having just been involved in a crash in Warwick.
Traffic Officer Brian Chianese, the lead investigator on the case, responded to KCMH and spoke with the man, who identified himself as Rigney. After being advised of his rights, Rigney admitted to being involved in the crash and fleeing the scene because he was scared, according to police.
Rigney admitted that after the crash, he drove his Ford F150 to a nearby parking lot, and then walked from there to the Emergency room at Kent County Hospital for treatment.
Officers arrested Rigney and charged him with Duty to Stop in an Accident Resulting in Serious Bodily Injury as well as various motor vehicle offenses related to the crash. His truck was located at the nearby lot and damage to it matched physical evidence left at the scene, according to the release.
Police report additional charges are likely as the investigation is on-going. Warwick Police are consulting with the Attorney General on the case.
Investigators are continuing their investigation with interviews of involved parties and witnesses as well as searching for surveillance video from the area that may have captured the crash.
Police ask anyone with information related to the crash to contact the Warwick Police Department Traffic Division at (401)468-4343.