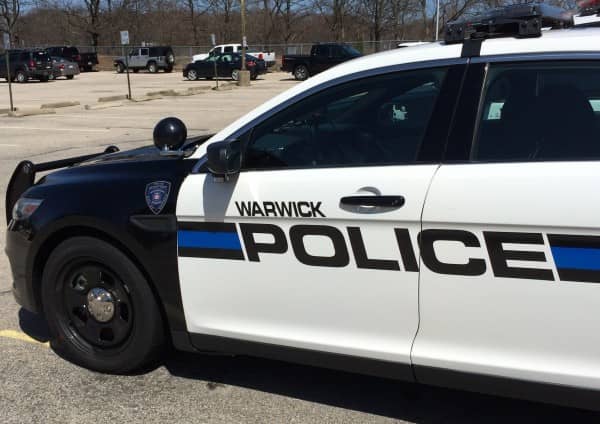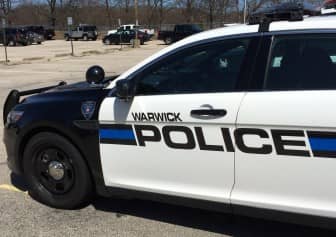 WARWICK, RI —Staff at Walt's Roast Beef on Bald Hill Road alerted police that a Hyundai they were searching for in a hit & run crash Feb. 1 at 6:11 p.m. had just left their drive-thru, nearly striking the building, resulting in the woman's arrest for DUI, leaving a crash and assaulting an officer.
Officer Ali Jaafar was searching for the sedan, a 2013 Hyndai Elantra, which had just been reported leaving the scene of a crash at the intersection of Bald Hill Road and Toll Gate Road, according to the officer's report.
Jaafar was unable to locate the car, and returned to take the rest of the report from the other driver in the crash, when he received a report of a car matching the description of the Elantra, with two front flat tires, in the Warwick Mall food court entrance. In both the reports of the Elantra's whereabouts, the driver, a woman, had been described as intoxicated, according to the report.
Jaafar drove to the lot and spoke with the driver, identified as Thea Drumheller, 40, of 20 Anthony St., Apt. A5, Coventry, RI. The officer reported she had a flushed red face, bloodshot eyes, and had an odor of alcohol about her.
Jaafar invited her to field sobriety tests, which she agreed to, but failed to perform, refusing to follow directions. Jaafar arrested her and transported her to Warwick Police Headquarters, 99 Veterans Memorial Drive, where she had to be assisted out of the cruiser, according to the report.
Drumheller also told Jaafar she couldn't understand him while being read her rights, and threw a form explaining them on the floor three times, according to Jaafar's report. She also lunged at one officer while being walked to her cell, according to the report.
Jaafar charged her with DUI, second offense, blood alcohol unknown, assault, failing in her duty to stop following a crash, and refusing to submit to a chemical test.