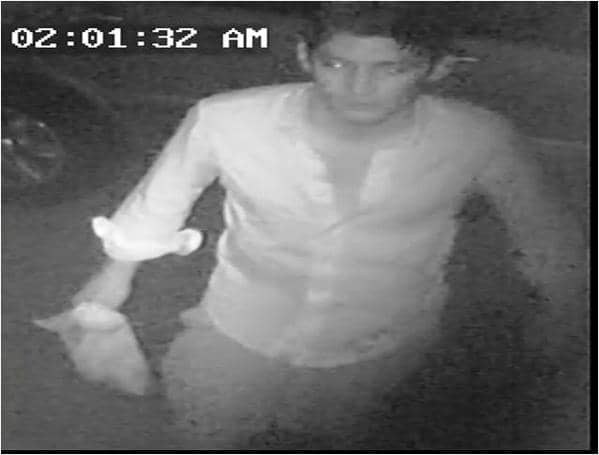 Warwick – RI – Warwick Police turned to Twitter followers this morning for help identifying a man suspected in a rash of vehicle break-ins who was recorded by  a surveillance camera.
Warwick Police say on their Twitter feed that the man broke into several cars early Sunday morning on May Avenue and Bend Street. The two photos of the suspect were taken at 1:32 a.m. and 1:33 a.m. Sunday.
Warwick Post will update this story as more information becomes available.