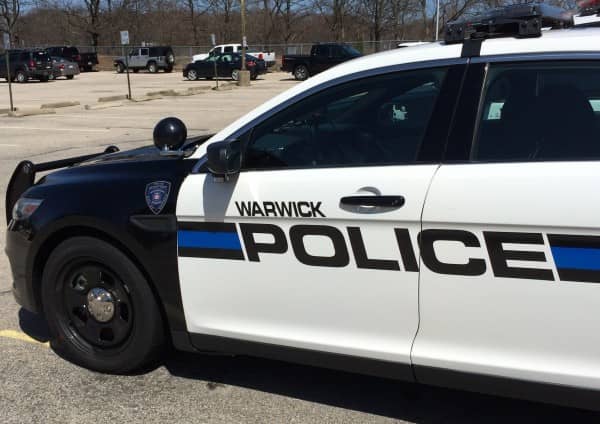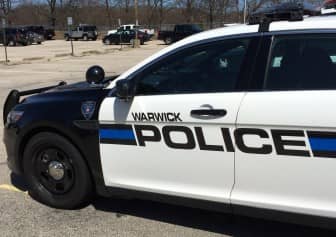 WARWICK, RI — Officer Rose Michel was called to the Warwick Mall, 400 Bald Hill Road at 2:02 p.m. July 10 for a report of identity fraud, arresting a woman who told her she'd tried to buy a gift card at the Victoria's Secret store with her cousin's license and social security card.
Warwick Mall security informed Michel as she drove to the store that two people, a man and a woman, had tried to make a purchase at Zales jewelry, with someone else's identity. When she arrived, Mall security pointed out the woman in the parking lot walking away from the food court. As Michel approached her, she also noticed a man matching the description of the man reportedly involved in the identity theft, and directed other responding officers toward him.
While Michel spoke with the woman, later identified as Patricia Chivers, 32 of 30 Glen Road, Cranston, she searched through her bag looking for her ID, passing two licenses in the process, which Chivers said belonged to her cousin. Chivers told Michel that she had used the IDs to attempt purchases.
A mall security officer approached Michel  and informed her that Chivers had tried to use another person's ID to make a purchase at Zale's jewelry, but had been turned down when the ID she tried to use didn't match her appearance.
Michel searched Chiver's backpack, finding the cousin's license and credit cards as well as an ID and credit cards belonging to another woman. Michel also found a $300 Pink gift card and receipt in the bag. Michel also found three cell phones, two watches and 13 miscellaneous gift cards.
Michel arrested Chivers and transported her to Warwick Police Headquarters, 99 Veterans Memorial Drive, where the officer charged her with identity fraud and for possession of 1 oz. or less of marijuana.
Since the wallets of both the women belonging to the IDs had been reported stolen from their respective cars July 8, Chivers was also charged with receiving stolen goods.
At the Victoria's Secret Pink store, the manager said Chivers had purchased the gift card by entering the stolen social security information of one woman into the Victoria's Secret Point Of Sale register.
Subsequently, Chivers was also charged with one count of illegal computer access